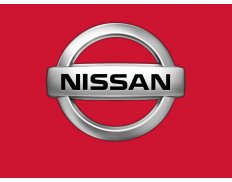 Nissan Trading Co., Ltd. - Japan
Details
Types:
Consulting Organization, Supplier
Funding agencies:
JBIC, ADB, UNDP, WB, Other, UNOPS
Sectors:
Procurement, Vehicles
Nr. of employees:
1001-5000
About
Nissan Trading Co., Ltd. operates as an automotive components and raw materials trading company. The company trades various products and services, including automotive components, such as engines/power train components and catalytic converters; aluminum wheels, brakes, and other chassis components; roof racks, spoilers, and other exterior components; seat materials and other interior trim components; and bolts, nuts, clips, and other fastener parts. It also provides machine tools, presses, casting equipment, electronic devices and apparatus, factory automation systems, and environmental facilities, as well as plastic injection machines, testers, welding equipment, stamping dies, molding dies, jig fixtures, cutting and pneumatic tools, pallets, and other tools; and automobiles, commercial vehicles, special vehicles, and spare parts and car accessories. In addition, the company offers steel and non-ferrous metal products, energy and materials, and chemicals. The company was founded in 1978 and is based in Yokohama, Japan. Nissan Trading Co., Ltd. operates as a subsidiary of Nissan Motor Co. Ltd.
Recruitment Overview
No information available