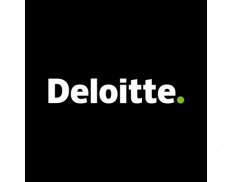 Details
Types:
Financial Institution
Sectors:
Audit, Finance & Accounting
Nr. of employees:
1001-5000
Other offices:
Burundi, South Sudan, Pakistan, Tunisia, India, Thailand, Israel, New Zealand, Timor-Leste, Togo, Germany, Bangladesh, Saudi Arabia, Iceland, Finland, Malta, Malaysia, Lithuania, Latvia, Estonia, El Salvador, Cambodia, Austria, Gabon, Malawi, Madagascar, Congo, Morocco, Australia, Slovenia, Jordan, Papua New Guinea, Tunisia, Cayman Islands, Bermuda, US Virgin Islands, Barbados, Mauritius, Belarus, Algeria, Dem. Rep. Congo, Uzbekistan, Japan, Sweden, Philippines, Ireland, Indonesia, Venezuela, Honduras, Guatemala, Dominican Republic, Chile, Canada, Ecuador, Switzerland, Denmark, Australia, Italy, Trinidad and Tobago, Singapore, China, Zambia, Ghana, Germany, Zimbabwe, South Korea, Portugal, Peru, Armenia, Panama, Greece, Palestine / West Bank & Gaza, UK, Bolivia, Slovakia, Norway, Angola, Benin, Mongolia, Namibia, Montenegro, Paraguay, Bosnia and Herzegovina, UAE, Tajikistan, Uruguay, Kyrgyzstan, Colombia, Mexico, Brazil, Cameroon, Luxembourg, Nigeria, Botswana, Cyprus, Nicaragua, Moldova, Uganda, Spain, Tanzania, Mozambique, Egypt, Kazakhstan, Bulgaria, Turkey, North Macedonia, Kenya, Bahrain, Jamaica, Gambia, South Africa, Romania, Costa Rica, Ukraine, Kosovo, France, Russia, Argentina, Caribbean Netherlands, Serbia, Croatia, Belgium, Azerbaijan, Cote d'Ivoire, Albania, Netherlands, India, Georgia, Poland, Czech Republic, Hungary, Vietnam, Senegal, USA
About
Deloitte was providing independent professional advice and services in Lebanon even before the country itself gained its independence. The Deloitte practice in Beirut was established in November 1942, a full year before the Republic of Lebanon was founded. Since then it has looked after the needs of its business community in good times and in bad. Even in the darkest days of the civil war, Deloitte was the only Big 4 firm to retain a full presence in Lebanon during this period, serving its domestic and multinational clients.
Beirut became the Middle East Firm's regional representative office in 1998 and now has two separate offices: one to provide services to every Deloitte office in the region and the other to look after Lebanese business.
Today Deloitte in Lebanon continues to shape the country's future, enhancing transparency, rule and discipline in financial reporting through its Audit services, while helping businesses overcome challenges and improve performance through its Consulting, Enterprise Risk, Tax and Financial Advisory services.