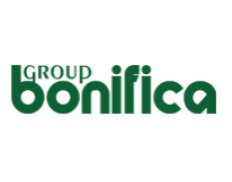 Member
Bonifica SpA
Member
General
Partners/Competitors
•

106
General
Partners/Competitors
•
106
Details
Funding agencies:
ADB, AfDB, EBRD, EC, EIB, WB, Other, ISDB, NHA
Sectors:
Civil Engineering, Energy, Environment & NRM, Roads & Bridges, Transport
Nr. of employees:
501-1000
About
Bonifica S.p.A. is a multidisciplinary international engineering firm based in Rome which provides its services in Italy and abroad. The firm has been founded on 2009 after the transferring of all business activities (technical, organization, economic and financial requirements, active contracts, ongoing tenders and expressions of interest, provisional and final awarding, hardware and software contracts as well as all the personnel) from Holding di Ingegneria S.p.A. that was a public company funded on 1961.
The core business of Bonifica is focused on the Feasibility Studies, Design, Work Supervision, Project Management, Project Control, Environmental Study and Technical assistance of international and complex projects in the field of Infrastructure (e.g. railways, high speed railways, highway, motorways, etc.), Energy, Irrigation and Environmental sectors.
The company provides a wide range of services, as programme management system to support of electrical power station and of electricity distribution network. His experience including functional and technical specification in the planning and implementation of transport investment programmes to design, procurement and supervision of the works, in the transport sectors, where it has acquired an extended and international experience.