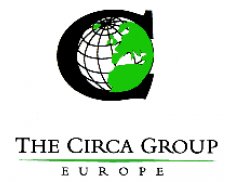 The Circa Group Europe Ltd.
General
Partners/Competitors
•

126
General
Partners/Competitors
•
126
Details
Types:
Consulting Organization
Funding agencies:
EC, Horizon 2020, Horizon Europe
Sectors:
Research, Science & Innovation, Training
About
CIRCA is an international consulting company, founded in 1991, and specialising in science and technology policy, and in issues related to the management of research and innovation. CIRCA's consultants have gained their experience through their careers in industry, RTD agencies, universities and in consulting. The resources of the company are broadly based and provide an integrated multi-disciplinary capability. Its Directors and core team are all experienced professional consultants, with established international track records. Our clients include;
• Government agencies involved in economic policy development and implementation
• Agencies involved in funding and management of R&D, training and other aspects of S&T;
• Universities and other RTD performers;
• Industries active in innovation
• International agencies in innovation-related fields.

Over its 20 years of service delivery, CIRCA has worked for every Irish agency involved in S&T activities, and many international agencies.

CIRCA has had extensive international involvement in innovation policy, R&D, technology assessment and science policy. The Company has conducted many assignments in these areas for national and international private and public clients.

Major projects undertaken include (i) advice to Minister of Enterprise & Innovation on Irish membership of International Research Organisations (ii) Support for the National Research Prioritisation exercise (iii) Development of a Research Strategy for 14 Institutes of Technology in Ireland (iv) Creation of an RTD and Innovation Financing model for Lithuania (v) Review of Industry R&D funding programme in Estonia (vi) Evaluation of 11 different national R&D or Training programmes or initiatives on behalf of Irish agencies, including the two major R&D funding programmes currently in place.