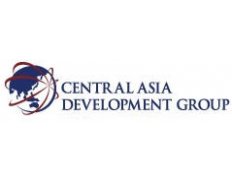 CADG - Central Asia Development Group
Details
Legal residence:
Singapore
Types:
Consulting Organization
Funding agencies:
GA Canada, USAID, WB, Other, UNOPS
Sectors:
Agriculture, Air & Aviation, Civil Engineering, Design, Logistics, Macro-Econ. & Public Finance, Social Development
Nr. of employees:
501-1000
About
Central Asia Development Group (CADG) delivers engineering, logistics, aid management, and development services to remote and challenging areas. From infrastructural work on canals, bridges and roads, to sustainable agricultural projects, we work to improve and enrich the lives of local communities in and around central Asia. Client-oriented, we deliver projects of the highest quality on time and on budget. Supported by a well-established management system for large-scale projects, as well as for donor-funded, cash-intensive development programs. We also boast a small fleet of aircraft in Afghanistan. So passengers and cargo can reach outposts in remote provinces across the country—quickly and safely. We are proud to partner esteemed organizations such as the US Agency for International Development (US AID), Canadian International Development Agency (CIDA), various UN agencies and Chemonics International. But we are prouder still to deliver innovative engineering solutions to clients such as the US Army, UK Royal Engineers, the British Army, the World Bank, the UN, and Brown & Root (KBR). Our diverse expertise comes from our people, who bring with them extensive experience in developing economies. We are specialists in the fields of engineering, project management, civil design, agriculture, finance and economics. Together, we work in places few dare tread. Relying not just on work experiences, but on our knowledge of local culture and languages to deliver results—with speed, quality and integrity.
Recruitment Overview
No information available