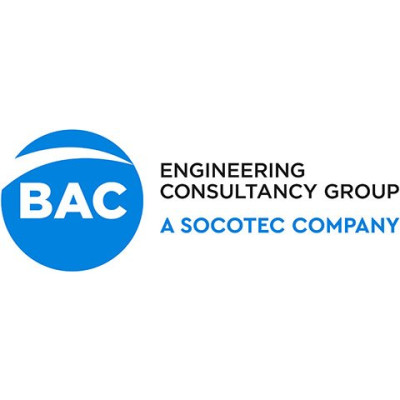 Member
BAC ENGINEERING CONSULTANCY GROUP
Member
Details
Types:
Consulting Organization
Funding agencies:
ADB, EBRD, EC, EIB, IADB, WB, Other, OSCE, UNOPS, UN, CABEI / BCIE
Sectors:
Architecture, Civil Engineering, Design, Roads & Bridges, Urban Development, Water & Sanitation
Nr. of employees:
201-500
About
BAC is a multinational company working in the fields of civil engineering, structural engineering, quality control laboratories, energy and environmental engineering.
Competitive in a global market, BAC integrate in the Group, ICIASA, a company specialized in the Oil & Gas sector and ERH Consult, a company specialized in water treatment and energy generation.
BAC has offices in 10 countries, we also have collaboration agreements with European structural engineering companies to develop the activity in UK, Norway, Switzerland and USA, sharing the staff and knowledge for mutual benefits.