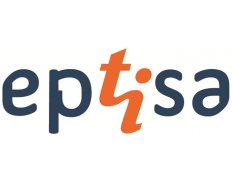 Member
Eptisa Philippines
Member
Details
Legal residence:
Philippines
Types:
Consulting Organization
Funding agencies:
ADB, EC, EIB, NDF, USAID, WB, Other, GIZ, SDC, AIIB
Sectors:
Architecture, Civil Engineering, Information & Communication Technology
About
Eptisa was formed as an independent engineering company in 1956, making it one of the oldest in the sector. Since its creation, it has worked with public administrations and the private sector in the economic development and technological modernization of the country, consolidating its position as one of the most important Spanish companies in the field of engineering, architecture and information technologies.
Its presence abroad began in 1966, since then international development has increased and Eptisa now has a consolidated presence in over 40 countries which enables us to carry out highly complex projects in Europe, North and South America, Africa and Asia. Eptisa has 25 offices in Europe and worldwide.