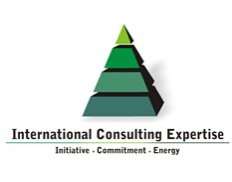 ICE - International Consulting Expertise - Romania
Details
Types:
Consulting Organization
Funding agencies:
EC, WB, Other
Sectors:
Decentralization & Local Development, Energy, Environment & NRM, Inst. Devt. & Cap. building, Justice Reform, Law, Procurement, Programme & Resource Management, Public Administration, Regional Integration, Research, Social Development
About
International Consulting Expertise is in the top of the best consultancy companies in Romania, regarding technical assistance projects financed from Structural Funds.
Our vision is to use the experience gathered in the Romanian market as a model of success and transfer it on the international consultancy market.
Our areas of interest are Eastern Europe, South-Eastern Europe and the Balkans.