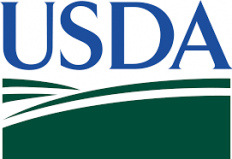 Details
Category:
Non-consulting services
Sectors:
Laboratory & Measurement
Contracting Authority Type:
Government / Public Sector
Date posted:
23 May, 2022
Description
Notice ID
Related Notice
Department/Ind. Agency
AGRICULTURE, DEPARTMENT OF
Sub-tier
AGRICULTURAL RESEARCH SERVICE
Office
USDA ARS PWA AAO ACQ/PER PROP

General Information
Contract Opportunity Type: Special Notice (Original)
All Dates/Times are: (UTC-04:00) EASTERN STANDARD TIME, NEW YORK, USA
Original Published Date: May 20, 2022 01:55 pm EDT
Original Response Date: May 27, 2022 05:00 pm EDT
Inactive Policy: 15 days after response date
Original Inactive Date:
Initiative:
None

Classification
Original Set Aside:
Product Service Code:
NAICS Code:
Place of Performance:
USA

Description
THIS NOTICE OF INTENT IS NOT A REQUEST FOR PROPOSALS/QUOTATIONS. This notice is for informational purposes only and is not to be construed as a commitment by the Government. This procurement will be processed pursuant to FAR Part 12, Acquisition of Commercial Items and FAR Part 13, Simplified Acquisition Procedures. No solicitation will be issued.
Potential sources who believe they can provide the services listed are invited to submit substantiating documentation in writing to the identified point of contact. Information received will be considered solely for the purposes of determining whether to conduct a competitive procurement. Oral communications are not acceptable in response to this notice. A determination by the Government to compete this proposed contract based on responses to this notice is solely at the discretion of the Government. Responses are to be received within seven (7) calendar days of this notice. No telephone calls are being accepted.
The United States Department Agriculture (USDA), Agricultural Research Service (ARS), Pacific West Area, intends to award on a single source basis. Purchase order type will be a Firm Fixed Price awarded to Novogene Corporation Inc. This is for sequencing of SMRT cells for each of two Aegilops tauschii accessions TOWWC0131 and PI 268210 using PacBio sequel II (HiFi/CCS mode/cell) Platform. NAICS Code is 541711. Period of Performance is estimated to be from date of award, 60 days.
Award is in accordance FAR 13.106-1(b)(1)(i).

Contact Information

Contracting Office Address
800 BUCHANAN STREET
ALBANY , CA 94710
USA