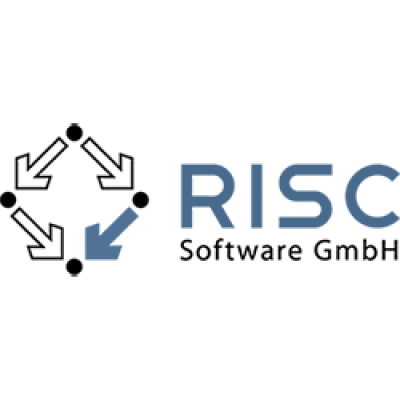 In search for a partner to participate in Horizon Europe Framework Programme
Details
Project locations:
Africa, Asia, EU 27, Europe Non EU 27, Latin America and the Caribbean, Northern America, Oceania
Sectors:
Health, Science & Innovation, Research
Partner types:
Consulting Organization, NGO, Other
Partner locations:
Africa, Asia, EU 27, Europe Non EU 27, Latin America and the Caribbean, Northern America, Oceania
Description
Who we are: MEDICAL IMAGE ANALYSIS: extraction of patient-specific anatomical structures from medical image data, interactive semi-automatic segmentation & registration, machine learning, deep learning, generation of synthetic training data, rigid & non-rigid registration, GANs; MEDICAL SIMULATION: simulation of biomechanical processes; FEM; numerical simulation; AI-BASED DATA ANALYSIS: data-based prediction models in medicine, specialized feature extraction, interactive data analysis & traceability, XAI
Programme: Horizon Europe Framework Programme (HORIZON)
Call: HORIZON-JU-IHI-2022-01-single-stage (HORIZON-JU-IHI-2022-01-single-stage)
An innovative decision-support system for improved care pathways for patients with neurodegenerative diseases and comorbidities
ExpectedOutcome: R&I actions to be supported under this topic shall contribute to the following outcomes:
A (sustainable) re-usable, interoperable, easily adaptable, and scalable digital platform, capable of translating a heterogeneous and fragmented set of complex measurable and analysable health data elements into a clinical-decision-support system that can guide patients to better health and quality of life. Initially designed for patients with neurodegenerative diseases and comorbidities, the platform's easy adaptability ensures its re-use in other health areas for the benefit of healthcare professionals, patients, families, and carers, thereby promoting its wider use.
A sustainable framework for collaboration across specialities and all relevant stakeholders to foster social innovation to decrease the burden on patients, families, and carers and to develop models to incentivise/maintain collaboration and ensure feasibility of future implementation.
Effective and agreed standards and guidelines that support both data collection and all operational features of the digital platform enabling health technology developers to create efficient clinical decision support systems for a more patient-centric and optimised delivery of healthcare interventions. Healthcare professionals/providers use these solutions leading to improvements in the healthcare pathways.
Enhanced, and more reliable tools and methods (e.g., analytical tools and algorithms) able to provide (near) real time feedback on health interventions, including on the usability, efficacy/effectiveness, and the long-term safety of health technologies. Together, these enable healthcare professionals and providers to make more inclusive and efficient patient-centred decisions that, additionally, can aid the development of predictive simulation tools and models.
Enhanced clinical interpretation of multi-modal, multi-parametric data including socio-economical, which influence variations in the status of the patient with neurodegenerative disease and the required levels of care. This will be benefitting the patients, as a more person-centric treatment and care, and the healthcare providers as optimised allocation of resources, and prediction of how patients' needs will change due to their co-morbid condition or other precipitating medical factors.

Scope: Neurodegenerative disorders represent a high societal burden impacting patients, their families, and public healthcare systems. Patients with a neurodegenerative disorder frequently display at least one comorbidity, which together with the observed polypharmacy creates a highly complex system that needs better understanding to optimise current care pathways. Recent developments give grounds for cautious optimism that a disease-modifying therapy is on the horizon. However, the high disease prevalence, and the complex evaluation process when such a therapy becomes available, will create challenges for already over-burdened healthcare systems. This will increase the demand for and importance of diagnostic and digital solutions that can drive the related clinical pathways and optimise and personalise care delivery.