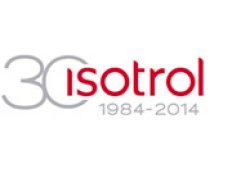 Spanish ICT company specialized in utility-scale renewable energy generation is looking for partners for "Integrated wind farm control: Horizon Project
Details
Sectors:
Energy, Information & Communication Technology
Partner types:
Consulting Organization, NGO, Other
Partner locations:
Worldwide
Description
Isotrol is an ICT company specialized in utility-scale renewable energy generation, with over 37 years' experience. Our SCADA systems manages more than 100GW of renewable generation at 1,800 plants in 40 countries. AI, BigData and Digital Twins used for control and performance optimization, predictive maintenance and cost reduction
We are interested in the following call:
Integrated wind farm control
TOPIC ID: HORIZON-CL5-2022-D3-03-04
Programme Horizon Europe Framework Programme (HORIZON)
Call: Sustainable, secure and competitive energy supply (HORIZON-CL5-2022-D3-03)
Budget: Euro 18,000,000
Topic description:

ExpectedOutcome: The EU aims to be climate neutral in 2050, and to achieve this goal wind energy technologies will need to unlock its full potential on low-cost reliable clean energy generation. Thus, the next generation of wind farms will need to be supported by an even more innovative set of physical and digital tools as well as operational controls, collectively called wind farm control. Generally, wind farm control refers to the coordination of different wind turbines within a wind farm to better the overall farm power production, and to reduce the structural loading among wind turbines.
In this context, project results are expected to contribute to all of the following expected outcomes:
Development of open source data-driven tools to decrease energy costs on operation, while increasing total wind farm output, and a parallel evaluation of operational risks arising from the chosen solution, including e.g. limitations from machine learning (AI) and resilience against third-party fraud, i.e. operational security.
Development of digital and physical tools, as well as interoperable frameworks and controls, for enhanced data collection, analysis, and operation aimed at an improved performance at farm level.
Allow operators to make better informed decisions on farm-wide system optimisation, lifetime extension, decommissioning and/or recycling of components.
Contribute to LCOE reduction in line with the SET Plan targets (actions should clearly justify the estimated LCOE at project start and end).
Scope:
The proposal is expected to address all the following aspects:
Address and validate how digital innovation on wind farm control are able to provide more stable, resilient, secure, reliable and affordable energy, while retaining high levels of cybersecurity. Focus on farm output maximization is expected. Additionally, focus on reduced component load is strongly encouraged.
Address how these data-driven innovations reduce operational and maintenance costs, increase energy output, and their impact on (component, turbine, farm) lifetime;
Address the role of such innovations as a prognostic tool, regarding failures and damages:
Develop and release an open source digital/AI solution for sector uptake. This tool is expected to be built from concrete experiments and data measurements. Further, it should account for the advent of large wind turbines (up to 20 MW) and include those in the development of this tool.
In order to optimise impact and enhance synergies, cooperation with projects from the HORIZON-CL5-2021-D3-02-04 call is particularly encouraged.
For more details, including the expected outcome and impact, see the following link.