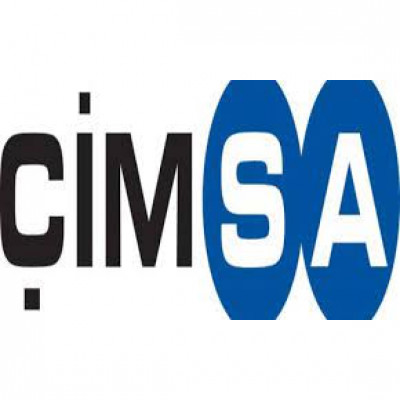 The first R&D Center in the Turkish cement industry is looking for partners to work on HORIZON-CL4-2024-TWIN-TRANSITION-01-41
Details
Sectors:
Industry, Commerce & Services, Pollution & Waste Management (incl. treatment), Science & Innovation
Partner types:
Academic Institution, Consulting Organization, Government Agency, NGO, Other
Partner locations:
EU 27, Europe Non EU 27
Description
Çimsa is a cement company in Turkey which has the first R&D Center in the Turkish cement industry. We have experience R&D projects, especially EU Projects. We are interested in projects that are related to circularity, industrial symbiosis, advanced manufacturing, data analysis, CCUS technologies, decreasing green gas emissions, alternative fuels, renewable energy, etc. Our team has the knowledge and experience to participate in EU projects as a partner, please contact is.
Breakthroughs to improve process industry resource efficiency (Processes4Planet partnership) (RIA)
TOPIC ID: HORIZON-CL4-2024-TWIN-TRANSITION-01-41
Programme: Horizon Europe Framework Programme (HORIZON)
Call: TWIN GREEN AND DIGITAL TRANSITION 2024 (HORIZON-CL4-2024-TWIN-TRANSITION-01)
ExpectedOutcome:
Projects outcomes will enable achievement of the objectives of Processes4Planet partnership by designing processes for maximum resource efficiency (related to P4Planet operational objective 5).
Projects are expected to contribute to several of the following outcomes:
Achieve a step change in the process industry's green transformation by improving by at least 30 % the industrial processes resource [1] efficiency compared to the state of the art;
Enable the techno-economic feasibility of novel technologies and processes, demonstrated and validated at suitable scale against current industrial processes to produce the same products;
Overall positive environmental and if relevant health and safety impact demonstrated;
Reduce the CO2 intensity of the process industry and contribute to the climate neutrality goal;
Enable the increase of the competitiveness and resilience of the European process industry.
Scope:
Process industries will greatly benefit from radically new approaches that will lead to a much higher resource efficiency (including higher selectivity), producing less low-value by-products and waste and enabling the handing of a higher feedstock variability, and ultimately leading to lower level of GHG emissions linked to the process industries. To reach ambitious targets regarding resource efficiency, disruptive process technologies must be developed in addition to process efficiency options for existing technologies.
Proposals should:
Develop disruptive process technologies to improve resource efficiency, such as those based on: process intensification (e.g., 3D printed processes equipment, coupling of process steps, new processes that integrate multiple reaction steps, activation of molecules using renewable energy via alternative processes e.g. microwave, plasma); or to prevent and minimise waste generation by, e.g. processes that adjust in real time to feedstock changes or that have tighter processing control solutions to ensure higher yields from complex and fluctuating raw material feeds;
Where relevant advanced process technologies and their combinations need to be developed and supported by advanced materials innovation and the implementation of enabling digital technologies including advanced concepts on process control and data driven Artificial Intelligence.
The proposals should include energy efficiency, techno-economic and life-cycle assessments considering the overall process. This should also include the assessment of possible societal and environmental impact and the effects on the workplaces (skills, organisational change, and others).
Proposals submitted under this topic should include a business case and exploitation strategy, as outlined in the introduction to this Destination.
Research must build on existing standards or contribute to standardisation. Where relevant interoperability for data sharing should be addressed.
All proposals should build on or seek collaboration with existing projects and develop synergies with other relevant European, national or regional initiatives, funding programmes.
Please, visit the following page to get more information regarding this call:https://www.developmentaid.org/grants/view/1047143/breakthroughs-to-improve-process-industry-resource-efficiency-processes4planet-partnership-ria