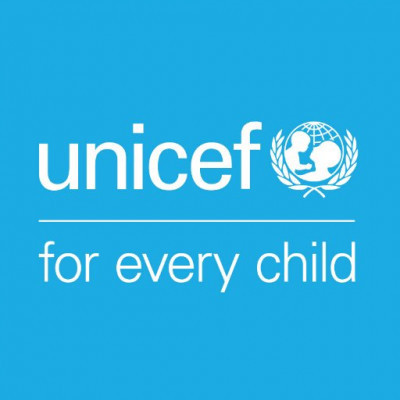 United Nations Children's Fund (Honduras)
Details
Other offices:
Jamaica, Sao Tome and Principe, Armenia, Netherlands, Gabon, Equatorial Guinea, Chile, Japan, North Macedonia, Guatemala, Israel, Belarus, Kosovo, Nicaragua, North Korea, Peru, Iran, Guinea, Eswatini (Swaziland), Kenya, Cuba, Barbados, Mongolia, Bulgaria, Colombia, Guyana, Albania, Egypt, Congo, Laos, Mali, Botswana, Oman, Montenegro, El Salvador, New Zealand, Rwanda, Libya, Bosnia and Herzegovina, Mauritania, Eritrea, UAE, Croatia, Ecuador, Palestine / West Bank & Gaza, Syria, Kazakhstan, Turkey, Fiji, Cambodia, Uruguay, Burundi, Namibia, Timor-Leste, Myanmar, Mexico, Algeria, Switzerland, Cote d'Ivoire, Lebanon, Tajikistan, Burkina Faso, Zambia, Guinea-Bissau, Morocco, Panama, Sudan, Venezuela, Kyrgyzstan, South Africa, Bolivia, Panama, Thailand, Indonesia, Malaysia, Romania, Iraq, Ukraine, Dominican Republic, France, Niger, Turkmenistan, Cameroon, South Korea, Yemen, USA, Chad, Gambia, Tunisia, Lesotho, China, Haiti, Greece, Uzbekistan, Papua New Guinea, Switzerland, Georgia, Sri Lanka, Maldives, Bhutan, Afghanistan, Nepal, Sweden, Ghana, Moldova, Vietnam, Brazil, Argentina, Angola, Pakistan, Thailand, Philippines, Portugal, Madagascar, Comoros, Ireland, Australia, India, Djibouti, Azerbaijan, Malawi, Senegal, Jordan, Bangladesh, Uganda, Canada, Somalia, Costa Rica, Nepal, Denmark, Nigeria, Dem. Rep. Congo, Sierra Leone, South Sudan, Togo, Belgium, UK, Liberia, Serbia, Ethiopia, Kenya, Central African Republic, Zimbabwe, Mozambique
Address:
Edificio San arlos, Col. San Carlos, Calle Republica de México 2816, contiguo al Consejo Nacional Anticorrupción, Tegucigalpa
E-mail(s):
contratos_honduras@unicef.org
Contact person:
Andrea Pineda, Human Resource Associate
Sectors:
Civil Society & NGOs, Education, Finance & Accounting, Human Rights, Humanitarian Aid & Emergency, Monitoring & Evaluation
Description
At UNICEF, we promote the rights and well-being of every child. We work in 190 countries and territories to translate this commitment into practical action, concentrating our efforts to reach especially the most vulnerable and excluded children.
UNICEF was created to work with others to overcome the obstacles that poverty, violence, disease and discrimination place in the way of children. We advocate for measures to give children the best start in life, because proper care at a younger age forms the strongest basis for a person's future.
We promote the education of girls and boys, we act to ensure that all children are immunized against common childhood diseases and are well nourished, we work to prevent the spread of HIV / AIDS among young people and mothers to newborns.
For 70 years we have been involved in creating protective environments for children. We are present to alleviate suffering during emergencies and wherever children are threatened, because no child should be exposed to violence, abuse or exploitation.
UNICEF defends the Convention on the Rights of the Child . We work to ensure equality for discriminated individuals, girls and women in particular. We work to achieve the Sustainable Development Goals and for the progress promised in the Charter of the United Nations. We strive for peace and security. We work to make everyone accountable to the promises made by the children.
Circumstantial eligible countries
By Tender Sectors and Organization Types
By Grant Sectors and Organization Types