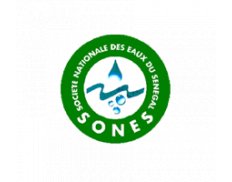 Societe Nationale Des Eaux Du Senegal
Details
Address:
Route of the Front de Terre Hann, Dakar
E-mail(s):
sones@sones.sn
Contact person:
Secretariat
Sectors:
Water & Sanitation
Description
SONES (National Water Company of Senegal) is a heritage company. It was created by the law n ° 95-10 of 07 April 1995 reforming the sub-sector of Urban Hydraulics. The reform led to the disappearance of the National Water Utilization Company of Senegal (SONEES) in charge of the production, distribution of drinking water and wastewater treatment for the benefit of three new entities, including SONES.
Mission:
-Wealth management:
Securing real estate and real estate assets;
Physical and accounting follow-up of goods;
-Investment programming:
Realization of studies and schedules;
Search for financing;
Project management and project management of infrastructure renewal and extension works;
-Information and public awareness of the water economy
-Quality Control of the operation:
Water quality control;
Quality control of the public water service;
Farmer Performance Control.
Circumstantial eligible countries
By Tender Sectors and Organization Types
By Grant Sectors and Organization Types