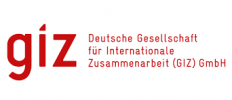 Deutsche Gesellschaft für Internationale Zusammenarbeit (Botswana)
General
Country strategy papers
•
0
Details
Other offices:
Syria, Iraq, Djibouti, Zimbabwe, Germany, Peru, Paraguay, Colombia, Ecuador, Chile, Brazil, Bolivia, Dominican Republic, Nicaragua, Mexico, Honduras, Guatemala, El Salvador, Costa Rica, Montenegro, North Macedonia, Kosovo, Georgia, Bulgaria, Bosnia and Herzegovina, Ukraine, Azerbaijan, Armenia, Vietnam, UAE, Uzbekistan, Timor-Leste, Tajikistan, Saudi Arabia, Palestine / West Bank & Gaza, Pakistan, Nepal, Myanmar, Mongolia, Sri Lanka, Thailand, Lebanon, Laos, Kyrgyzstan, Cambodia, Kazakhstan, Turkey, Indonesia, China, Afghanistan, Uganda, Tunisia, Chad, Togo, Tanzania, South Sudan, Sudan, Somalia, Liberia, Zambia, Rwanda, Niger, Namibia, Mozambique, Mauritania, Morocco, Mali, Malawi, Madagascar, Libya, Sierra Leone, Lesotho, Dem. Rep. Congo, Guinea, Ghana, Cote d'Ivoire, Burundi, Algeria, Egypt, Yemen, India, Cameroon, Nigeria, Albania, Ethiopia, Bangladesh, Jordan, Philippines, Senegal, Serbia, Kenya, Moldova, South Africa, Benin, Burkina Faso, Russia, Belgium
Address:
P/Bag X12 Gaborone, Botswana
E-mail(s):
thomas.schaef@giz.de, Tshepo.ketshabile@giz.de
Contact person:
Thomas Schaef, Country Director
Phone:
(267) 395 7400 (267) , 395 9750
Sectors:
Poverty Reduction
Description
Since 2012, the GIZ Office Gaborone has been responsible for cooperation with Botswana and the Southern African Development Community (SADC). The Federal Republic of Germany has been supporting the implementation of the SADC integration agenda since 1985 and has been working with the Republic of Botswana for more than 35 years.
Their shared objective is to develop solutions to transboundary challenges within the region. SADC's vision is one of politically stable, socially just and sustainable economic development that reduces poverty in the region and thus makes a contribution to achieving the Millennium Development Goals (MDGs) adopted by the United Nations.
At the most recent government negotiations between SADC and Germany in 2013, the following priority areas of cooperation were confirmed:
Conservation and sustainable use of natural resources

Regional economic integration

Transboundary water resources management

Strengthening SADC institutions and support in the fields of peace-building, security and good governance within the region were agreed as other areas of cooperation. GIZ's international and regional advisors work closely with the SADC Secretariat in Gaborone, which coordinates the harmonisation of SADC policies and strategies and provides strategic expertise to drive forward regional integration. Other important partners are the SADC Member States, the private sector, non-governmental organisations and think tanks in the region.
Circumstantial eligible countries