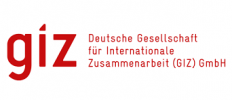 Deutsche Gesellschaft für Internationale Zusammenarbeit (Ghana)
Details
Other offices:
Syria, Iraq, Djibouti, Zimbabwe, Germany, Peru, Paraguay, Colombia, Ecuador, Chile, Brazil, Bolivia, Dominican Republic, Nicaragua, Mexico, Honduras, Guatemala, El Salvador, Costa Rica, Montenegro, North Macedonia, Kosovo, Georgia, Bulgaria, Bosnia and Herzegovina, Ukraine, Azerbaijan, Armenia, Vietnam, UAE, Uzbekistan, Timor-Leste, Tajikistan, Saudi Arabia, Palestine / West Bank & Gaza, Pakistan, Nepal, Myanmar, Mongolia, Sri Lanka, Thailand, Lebanon, Laos, Kyrgyzstan, Cambodia, Kazakhstan, Turkey, Indonesia, China, Afghanistan, Uganda, Tunisia, Chad, Togo, Tanzania, South Sudan, Sudan, Somalia, Liberia, Zambia, Rwanda, Niger, Namibia, Mozambique, Mauritania, Morocco, Mali, Malawi, Madagascar, Libya, Sierra Leone, Lesotho, Dem. Rep. Congo, Guinea, Cote d'Ivoire, Burundi, Botswana, Algeria, Egypt, Yemen, India, Cameroon, Nigeria, Albania, Ethiopia, Bangladesh, Jordan, Philippines, Senegal, Serbia, Kenya, Moldova, South Africa, Benin, Burkina Faso, Russia, Belgium
Address:
German Development Cooperation House No 7 Volta Street Accra
E-mail(s):
giz-ghana@giz.de
Contact person:
Alan Walsch, Country Director
Sectors:
Poverty Reduction
Nr. of employees:
201-500
Description
The Republic of Ghana has been one of Germany's partner countries in the context of its international cooperation for more than 30 years.
As agreed between the Governments of Germany and Ghana, GIZ's work currently focuses on the following priority areas:
Agriculture - Through the Market-Oriented Agriculture Programme (MOAP), GIZ contributes to the development of value chains for maize, citrus fruits, mangoes and pineapples. Working with major processing companies, MOAP reaches large numbers of farmers, who benefit from training in good agricultural practices in areas such as tree pruning, weed control, plant protection and fertiliser use, enabling them to boost their productivity. GIZ also provides advisory services to Ghana's Ministry of Food and Agriculture and supports private sector capacity building in the agricultural sphere.

Governance - GIZ promotes good governance and is supporting the Ghanaian Government's efforts to deliver improved services for citizens. As a basis for efficient and effective governance at the local level, GIZ is working to create reliable revenue streams, with a focus on the transparent and effective management of these financial resources.

Sustainable economic development - GIZ cooperates with the Ministry of Finance (MoF), the Bank of Ghana and the National Insurance Commission on improving small and medium-sized enterprises' access to financial services and boosting employment in the financial sector. Strong employability and workforce productivity in the formal and informal sectors are also important for sustainable economic development. A further aim is to improve vocational training: GIZ therefore supports the business and professional associations' efforts to identify training needs and devise appropriate skills development programmes.

Circumstantial eligible countries
By Tender Sectors and Organization Types
By Grant Sectors and Organization Types