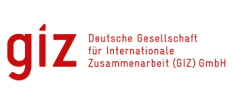 Deutsche Gesellschaft für Internationale Zusammenarbeit (Bosnia and Herzegovina)
Details
Office:
Bosnia and Herzegovina
Other offices:
Syria, Iraq, Djibouti, Zimbabwe, Germany, Peru, Paraguay, Colombia, Ecuador, Chile, Brazil, Bolivia, Dominican Republic, Nicaragua, Mexico, Honduras, Guatemala, El Salvador, Costa Rica, Montenegro, North Macedonia, Kosovo, Georgia, Bulgaria, Ukraine, Azerbaijan, Armenia, Vietnam, UAE, Uzbekistan, Timor-Leste, Tajikistan, Saudi Arabia, Palestine / West Bank & Gaza, Pakistan, Nepal, Myanmar, Mongolia, Sri Lanka, Thailand, Lebanon, Laos, Kyrgyzstan, Cambodia, Kazakhstan, Turkey, Indonesia, China, Afghanistan, Uganda, Tunisia, Chad, Togo, Tanzania, South Sudan, Sudan, Somalia, Liberia, Zambia, Rwanda, Niger, Namibia, Mozambique, Mauritania, Morocco, Mali, Malawi, Madagascar, Libya, Sierra Leone, Lesotho, Dem. Rep. Congo, Guinea, Ghana, Cote d'Ivoire, Burundi, Botswana, Algeria, Egypt, Yemen, India, Cameroon, Nigeria, Albania, Ethiopia, Bangladesh, Jordan, Philippines, Senegal, Serbia, Kenya, Moldova, South Africa, Benin, Burkina Faso, Russia, Belgium
Address:
Zmaja od Bosne 7-7a Sarajevo
E-mail(s):
giz-bosnienherzegowina@giz.de
Contact person:
Brigitte Heuel-Rolf, Country Director
Phone:
+387 33 957 500, +387 33 957 501
Sectors:
Poverty Reduction
Description
The Deutsche Gesellschaft für Internationale Zusammenarbeit (GIZ) has been working in Bosnia and Herzegovina on behalf of the German Federal Ministry for Economic Cooperation and Development (BMZ) since 1995.
The Government's stated objectives are to transform the economy from a centrally planned to a competition- and market-based system, increase domestic stability and achieve economic integration with the EU. GIZ is supporting Bosnia and Herzegovina's efforts to increase economic and domestic stability and implement reforms. Priority areas are:
sustainable economic development and employment

energy sector development (energy efficiency and renewables)

reform of the public administration.

Circumstantial eligible countries