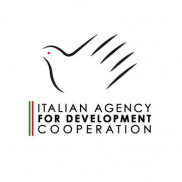 Italian Agency for Development and Cooperation - Tunis Regional Office
General
Country strategy papers
•
0
Details
Address:
5 Rue Haroun Errachid, Mutuelville, Tunis
E-mail(s):
segreteria.tunisi@aics.gov.it, aics.tunisi@aics-tunisia.org
Contact person:
Managing Director
Sectors:
Decentralization & Local Development, Education, Food Security, Human Rights, Humanitarian Aid & Emergency, Migration
Description
The Italian Agency for Development and Cooperation (AICS)
The regional office of AICS in Tunis, drawing on the legacy of the Directorate General for Development Cooperation ( DGCS ), has strengthened its commitment in a context that has become regional. The office 's jurisdiction thus extends to more countries in North Africa and the Sahel, including Tunisia, Libya, Mauritania, Morocco and Algeria .
In Tunisia, the sectors in which Italy is traditionally involved are: economic development and job creation, local development, decentralization, social development, education and migration .
With regard to initiatives funded in Libya, Italian action focused on the emergency sector, humanitarian aid and resilience, stabilization and reconstruction interventions .
Circumstantial eligible countries
By Tender Sectors and Organization Types
By Grant Sectors and Organization Types