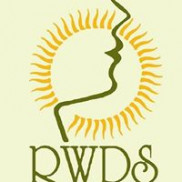 Rural Women's Development Society
Details
Office:
Palestine / West Bank & Gaza
Address:
P.O.Box 4295, Al Bireh Sabat Building, Edward Said St.
Contact person:
Nadia Harb, General Director
Awards in:
Tunisia, Jordan, Lebanon, Palestine / West Bank & Gaza, Italy, Malta, Spain
Sectors:
Gender, Human Rights, Rural Development, Social Development
Description
Rural Women's Development Society (RWDS) is a Palestinian non-governmental organization working in the occupied West Bank and Gaza Strip. Founded in 1987 as the women's group in Palestinian Agricultural Relief Committees (PARC), RWDS is now independently registered with the Palestinian Authority under RA-287-C.
RWDS has a strong and respected grassroots presence in rural communities and 3000+ women members in a network of 60 women's clubs. Our unique structure, geographic breadth and large core of dedicated, grassroots volunteers distinguish RWDS from other Palestinian women's organizations.
We advance the rights of rural women by creating an empowering and supportive environment for them in their local communities through the clubs, highlighting their invaluable contributions to Palestinian society, and designing innovative projects in 3 program areas: Economic Empowerment, Political and Social Participation, and Violence Prevention. We use education, community participation and mobilization, skill-building, and advocacy as tools to develop women into strong, committed, and able leaders.
Circumstantial eligible countries
By Tender Sectors and Organization Types
By Grant Sectors and Organization Types