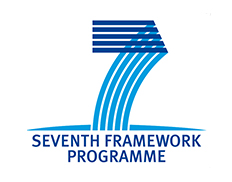 The Seventh Framework Programme
Details
Address:
Belgium, Brussels
Contact person:
Project Management Unit
Sectors:
Research, Science & Innovation
Status:
Inactive
The donor is either inactive or does not exist anymore.
Description
The European Union's Framework 7 Programme (FP7) for research financing expired in 2014 to be replaced by the new Horizon 2020 program which is the financial instrument used to establish Innovation Union, a flagship program of Europe 2020 that aims to ensure Europe's worldwide competitiveness.
Horizon 2020 is intended to be a tool to stimulate economic growth and create employment and enjoys the political support of Europe's leaders and Members of the European Parliament.
Horizon 2020 contributes to this goal by tying research and innovation together and concentrating on three critical areas: outstanding science, industrial leadership and societal issues. The objective is for Europe to create world-class research and technology which will drive economic growth.
Furthermore, the program concentrates its efforts on fewer issues with larger resources therefore directly supporting the Commission's political goals. It works to build a low-carbon, a climate-resilient future, connect economic and environmental advantages, develop a the circular economy and digitize and modernize European industry and services to increase effectiveness.
Circumstantial eligible countries
Direct vs. Indirect Management
Top Implementing Agencies
Direct vs. Indirect Management
Top Implementing Agencies
By Tender Sectors and Organization Types
By Grant Sectors and Organization Types