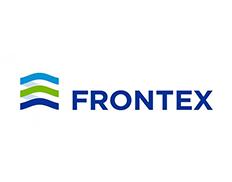 European Border and Coast Guard Agency (HQ)
Details
Address:
Plac Europejski 6 (corner of Towarowa and Łucka streets) 00-844 Warsaw
E-mail(s):
procurement@frontex.europa.eu
Contact person:
Fabrice Leggeri, Executive Director
Sectors:
Border Management, Risk Management (incl. insurance), Training
Nr. of employees:
501-1000
Description
FRONTEX - Cooperation at the External Borders of the EU Member States - (from French: Frontières extérieures for "external borders", legally: European Agency for the Management of Operational Cooperation at the External Borders of the Member States of the European Union) is the European Union agency for external border security.
It is responsible for co-ordinating the activities of the national border guards in ensuring the security of the EU's borders with non-member states. The main role of Frontex is to protect EU external borders with North Africa and Turkey from illegal immigration and people trafficking as well as infiltration into Europe by possible terrorist elements from North Africa and the Middle East.
Austria, Belgium, Bulgaria, Croatia, Cyprus, Czech Republic, Denmark, Estonia, Finland, France, Germany, Greece, Hungary, Iceland, Ireland, Italy, Latvia, Liechtenstein, Lithuania, Luxembourg, Malta, Netherlands, Norway, Poland, Portugal, Romania, Slovakia, Slovenia, Spain, Sweden, UK
Circumstantial eligible countries
Armenia, Canada, Hong Kong, Israel, Japan, Montenegro, New Zealand, Singapore, South Korea, Switzerland, Taiwan, USA
Direct vs. Indirect Management
Top Implementing Agencies
By Tender Sectors and Organization Types
By Grant Sectors and Organization Types