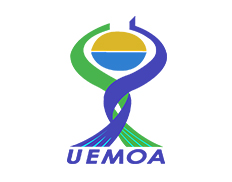 West African Monetary and Economic Union / Union Economique et Monetaire Ouest Africaine
General
Country strategy papers
•
0
Details
Address:
380, Avenue Professeur Joseph KI-ZERBO 01 BP 543 Ouagadougou
E-mail(s):
commission@uemoa.int
Contact person:
H.E. Abdallah Boureima, President of the Commission
Awards in:
Benin, Burkina Faso, Cote d'Ivoire, Guinea-Bissau, Mali, Niger, Senegal, Togo
Sectors:
Inst. Devt. & Cap. building, Macro-Econ. & Public Finance, Security, Trade
Description
Union Economique et Monetaire Ouest Africaine
UEMOA - The West African Economic and Monetary Union - is an organization of eight West African states. It was established to promote economic integration among countries that share the CFA franc as a common currency.
Type of projects: mostly services.
In order to see UEMOA opportunities on DevelopmentAid, please click here.
Benin, Burkina Faso, Cote d'Ivoire, Guinea-Bissau, Mali, Niger, Senegal, Togo
Circumstantial eligible countries
Direct vs. Indirect Management
Top Implementing Agencies
Direct vs. Indirect Management
Top Implementing Agencies
By Tender Sectors and Organization Types
By Grant Sectors and Organization Types