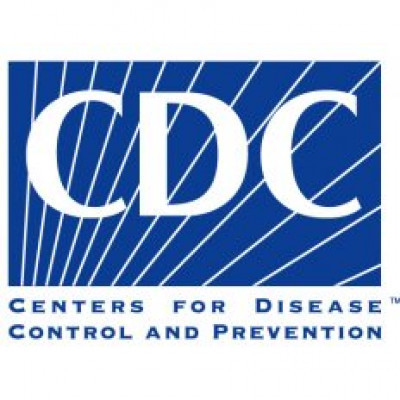 Centers for Disease Control and Prevention (HQ)
Details
Address:
1600 Clifton Rd, Atlanta, GA
E-mail(s):
cdcinfo@cdc.gov
Contact person:
Rochelle Walensky, Director of CDC
Awards in:
Algeria, Angola, Benin, Botswana, Burkina Faso, Burundi, Cameroon, Cape Verde, Central African Republic, Chad, Comoros, Congo, Cote d'Ivoire, Dem. Rep. Congo, Djibouti, Egypt, Equatorial Guinea, Eritrea, Ethiopia, French Southern Territory, Gabon, Gambia, Ghana, Guinea, Guinea-Bissau, Kenya, Lesotho, Liberia, Libya, Madagascar, Malawi, Mali, Mauritania, Mauritius, Mayotte, Morocco, Mozambique, Namibia, Niger, Nigeria, Reunion, Rwanda, Saint Helena, Sao Tome and Principe, Senegal, Seychelles, Sierra Leone, Somalia, South Africa, South Sudan, Sudan, Eswatini (Swaziland), Tanzania, Togo, Tunisia, Uganda, Western Sahara, Zambia, Zimbabwe, Anguilla, Antigua and Barbuda, Argentina, Aruba, Bahamas, Barbados, Belize, Bolivia, Brazil, British Virgin Islands, Cayman Islands, Chile, Colombia, Costa Rica, Cuba, Dominica, Commonwealth of, Dominican Republic, Ecuador, El Salvador, Falkland Islands, French Guiana, Galapagos, Grenada, Guadeloupe, Guatemala, Guyana, Haiti, Honduras, Jamaica, Martinique, Mexico, Montserrat, Nicaragua, Panama, Paraguay, Peru, Puerto Rico, Saint Kitts and Nevis, Saint Lucia, Saint Martin, Saint Vincent and the Grenadines, Suriname, Trinidad and Tobago, Turks and Caicos, Uruguay, US Virgin Islands, Venezuela, Afghanistan, Armenia, Azerbaijan, Bahrain, Bangladesh, Bhutan, Brunei, Cambodia, China, Georgia, Hong Kong, India, Indonesia, Iran, Iraq, Israel, Japan, Jordan, Kazakhstan, Kuwait, Kyrgyzstan, Laos, Lebanon, Macao, Malaysia, Maldives, Mongolia, Myanmar, Nepal, North Korea, Oman, Pakistan, Palestine / West Bank & Gaza, Philippines, Qatar, Saudi Arabia, Singapore, South Korea, Sri Lanka, Syria, Taiwan, Tajikistan, Thailand, Timor-Leste, Turkmenistan, UAE, Uzbekistan, Vietnam, Yemen, Austria, Azores, Belgium, Bulgaria, Canary Islands, Croatia, Cyprus, Czech Republic, Denmark, Estonia, Faroe Islands, Finland, France, Germany, Greece, Hungary, Ireland, Italy, Latvia, Lithuania, Luxembourg, Malta, Netherlands, Poland, Portugal, Romania, Slovakia, Slovenia, Spain, Sweden, UK, American Samoa, Australia, Christmas Island, Cocos (Keeling) Islands, Cook Islands, Easter Island, Fiji, French Polynesia, Guam, Heard and McDonald Islands, Kiribati, Marshall Islands, Micronesia, Nauru, New Caledonia, New Zealand, Niue, Norfolk Island, Northern Mariana Islands, Palau, Papua New Guinea, Pitcairn, Samoa, Solomon Islands, Tokelau, Tonga, Tuvalu, Vanuatu, Wallis and Futuna, Aland Islands, Albania, Andorra, Belarus, Bosnia and Herzegovina, Channel Islands, Gibraltar, Iceland, Isle of Man, Kosovo, Liechtenstein, North Macedonia, Madeira, Moldova, Monaco, Montenegro, Norway, Russia, San Marino, Serbia, Svalbard, Switzerland, Turkey, Ukraine, Vatican City, Bermuda, Canada, Greenland, St. Pierre and Miquelon, USA, Caribbean Netherlands
Sectors:
Health, Laboratory & Measurement, Research, Science & Innovation
Description
Centers for Disease Control and Prevention (CDC) is a federal agency of the U.S. Department of Health founded in 1946 and located in Druid Hills, Georgia, USA. Its role is to ensure the health and safety of the population by providing information on opportunities for improving health care decisions. Over the past decade, the agency has played an important role in the United States' fight against the spread of the A/California/H1N1 influenza strain.
Nowadays, CDC is an important operational component of the Department of Health and Human Services and is well known as the leading national agency for health promotion, prevention and preparedness. The agency remains at the forefront of the public health efforts aimed at preventing and controlling chronic and infectious diseases, injuries, occupational hazards, disabilities and health threats. CDC is recognized around the world for its studies and research as well as for being an action-oriented agency. CDC conducts research and applies the results to improve living standards and quickly respond to health emergencies. CDC works with states and other partners to establish a health surveillance system that monitors and prevents disease outbreaks, including those related to biological terrorism, implements disease prevention strategies and maintains national health statistics. The agency also makes international efforts against disease transmission with staff in more than 25 countries.
CDC key sectors: Public Health, Research, Health Surveillance, Laboratory, Science, Innovation, Disease Transmission, Social Welfare, etc.
Circumstantial eligible countries
Direct vs. Indirect Management
Top Implementing Agencies
Direct vs. Indirect Management
Top Implementing Agencies
By Tender Sectors and Organization Types
By Grant Sectors and Organization Types