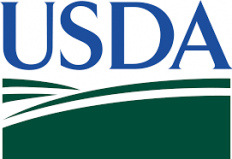 United States Department of Agriculture
Details
Address:
1400 Independence Ave., S.W. Washington, DC
E-mail(s):
askusda@usda.gov
Contact person:
Tom Vilsack, Head of USDA
Awards in:
EU 27, Algeria, Tunisia, Colombia, Hong Kong, Belgium, France, Germany, Italy, Netherlands, Romania, Spain, Sweden, UK, USA
Sectors:
Agriculture, Environment & NRM, Food Processing & Safety, Livestock (incl. animal/bird production & health), Rural Development
Nr. of employees:
5001-10000
Description
The United States Department of Agriculture (USDA), also known as the Agriculture Department, is the U.S. federal executive department responsible for developing and executing federal laws related to farming, forestry, and food. It aims to meet the needs of farmers and ranchers, promote agricultural trade and production, work to assure food safety, protect natural resources, foster rural communities and end hunger in the United States and internationally.
Circumstantial eligible countries
Direct vs. Indirect Management
Top Implementing Agencies
Direct vs. Indirect Management
Top Implementing Agencies
By Tender Sectors and Organization Types
By Grant Sectors and Organization Types