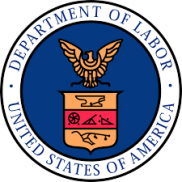 United States Department of Labor (USA)
Details
Address:
200 Constitution Ave NW Washington, DC
E-mail(s):
talktodol@dol.gov
Contact person:
Al Stewart, Acting Secretary of Labor
Sectors:
Labour Market & Employment
Description
The United States Department of Labor (DOL) is a cabinet-level department of the U.S. federal government responsible for occupational safety, wage and hour standards, unemployment insurance benefits, reemployment services, and some economic statistics; many U.S. states also have such departments. The department is headed by the U.S. Secretary of Labor.
The purpose of the Department of Labor is to foster, promote, and develop the wellbeing of the wage earners,[3] job seekers, and retirees of the United States; improve working conditions; advance opportunities for profitable employment; and assure work-related benefits and rights. In carrying out this mission, the Department of Labor administers and enforces more than 180 federal laws and thousands of federal regulations. These mandates and the regulations that implement them cover many workplace activities for about 10 million employers and 125 million workers.
Circumstantial eligible countries
Direct vs. Indirect Management
Top Implementing Agencies
Direct vs. Indirect Management
Top Implementing Agencies
By Tender Sectors and Organization Types
By Grant Sectors and Organization Types