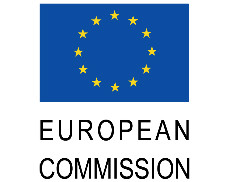 European Commission's Directorate General for Budget
Details
Address:
Avenue d'Auderghem 19 / Oudergemselaan 19 1040 Bruxelles
E-mail(s):
clima-eu-action@ec.europa.eu
Sectors:
Audit, Finance & Accounting, Macro-Econ. & Public Finance, Public Administration
Description
The European Commission's Directorate-General for Budget is responsible for keeping the EU's annual budgets, expenses and revenues within predetermined limits as well as contributing to the EU's annual budget preparations and preparing the Commission's budget proposals which are then negotiated and agreed upon by the European Parliament and Council, borrowing funds from the capital markets to fund the recovery under the NextGenerationEU instrument and implementing a diversified funding strategy.
BUDG also oversees EU spending, including payments to finance recovery under NextGenerationEU and the mobilization of EU budget money to enable the EU to respond to emergencies.
Circumstantial eligible countries
By Tender Sectors and Organization Types
By Grant Sectors and Organization Types