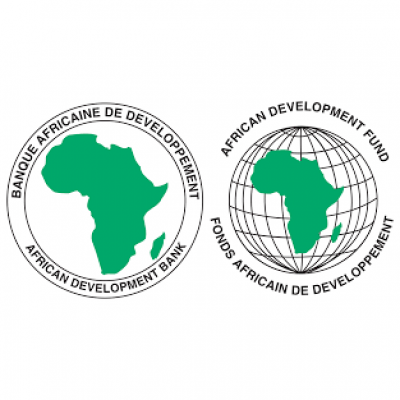 African Development Bank (South Africa)
Details
Other offices:
Somalia, Guinea-Bissau, Comoros, France, Sudan, Zambia, Sierra Leone, Mauritius, Mauritania, Ghana, Gabon, Dem. Rep. Congo, Egypt, Japan, Tunisia, Niger, Madagascar, Mozambique, Malawi, Rwanda, Cameroon, Burkina Faso, Togo, Central African Republic, Angola, Benin, Mali, Morocco, Ethiopia, Nigeria, Chad, Guinea, Kenya, South Sudan, Senegal, Zimbabwe, Uganda, Cote d'Ivoire, Cote d'Ivoire, Algeria, Cote d'Ivoire, Tunisia
Address:
339 Witch-Hazel Avenue Highveld Ext. 78 Centurion, South Africa
Contact person:
Mr Kapil Kapoor, Director General
Sectors:
Environment & NRM, Food Security, Gender, Poverty Reduction, Social Development
Types:
Financial Institution
Description
The African Development Bank (AfDB) Group's mission is to help reduce poverty, improve living conditions for Africans and mobilize resources for the continent's economic and social development. With this objective in mind, the institution aims at assisting African countries – individually and collectively - in their efforts to achieve sustainable economic development and social progress. Combating poverty is at the heart of the continent's efforts to attain sustainable economic growth. To this end, the Bank seeks to stimulate and mobilize internal and external resources to promote investments as well as provide its regional member countries with technical and financial assistance.
The institution's greatest assets are its human resources which come from a wide geographic area. The Bank is an equal opportunity employer and firmly believes that recruitment from a wide geographical and cultural spectrum enriches the institution with varied talents, experiences and skills that will enhance the quality of human resources management and ultimately the realization of the Bank's mission of reducing poverty across the continent.
In accordance with its policy of decentralization aimed at taking its operations closer to its beneficiaries, the Bank has, over the past few years, established about 23 field and country offices across the continent.
Circumstantial eligible countries
By Tender Sectors and Organization Types
By Grant Sectors and Organization Types