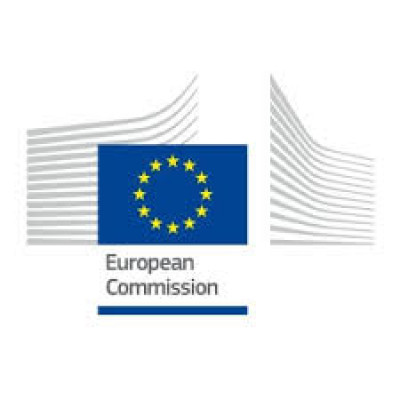 European Commission's Joint Research Centre (Belgium)
Details
Address:
Rue du Champ de Mars 21 1050 Bruxelles /
E-mail(s):
elke.anklam@ec.europa.eu
Contact person:
Ursula von der Leyen, President of EC
Awards in:
Worldwide, Africa, Algeria, Angola, Benin, Botswana, Burkina Faso, Burundi, Cameroon, Cape Verde, Central African Republic, Chad, Comoros, Congo, Cote d'Ivoire, Dem. Rep. Congo, Djibouti, Egypt, Equatorial Guinea, Eritrea, Ethiopia, French Southern Territory, Gabon, Gambia, Ghana, Guinea, Guinea-Bissau, Kenya, Lesotho, Liberia, Libya, Madagascar, Malawi, Mali, Mauritania, Mauritius, Mayotte, Morocco, Mozambique, Namibia, Niger, Nigeria, Reunion, Rwanda, Saint Helena, Sao Tome and Principe, Senegal, Seychelles, Sierra Leone, Somalia, South Africa, South Sudan, Sudan, Eswatini (Swaziland), Tanzania, Togo, Tunisia, Uganda, Western Sahara, Zambia, Zimbabwe, Argentina, Brazil, Colombia, Costa Rica, Mexico, Armenia, Azerbaijan, Bangladesh, China, Georgia, India, Israel, Japan, Jordan, Kazakhstan, Lebanon, Malaysia, South Korea, Taiwan, Austria, Azores, Belgium, Bulgaria, Canary Islands, Croatia, Cyprus, Czech Republic, Denmark, Estonia, Faroe Islands, Finland, France, Germany, Greece, Hungary, Ireland, Italy, Latvia, Lithuania, Luxembourg, Malta, Netherlands, Poland, Portugal, Romania, Slovakia, Slovenia, Spain, Sweden, UK, Australia, New Caledonia, New Zealand, Albania, Belarus, Bosnia and Herzegovina, Iceland, Kosovo, North Macedonia, Moldova, Montenegro, Norway, Russia, Serbia, Switzerland, Turkey, Ukraine, Canada, Greenland, USA
Sectors:
Research, Science & Innovation
Description
The Joint Research Centre is the Commission's science and knowledge service. The JRC employs scientists to carry out research in order to provide independent scientific advice and support to EU policy.

All opportunites from European Commission's Joint Research Centre on DevelopmentAid are published under Funding Agency "EC".
Circumstantial eligible countries
By Tender Sectors and Organization Types
By Grant Sectors and Organization Types