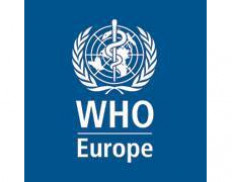 World Health Organisation, Regional Office for Europe
Details
Other offices:
Serbia, Kyrgyzstan, Cote d'Ivoire, Armenia, Lesotho, Eritrea, Tanzania, Gabon, USA, Senegal, Ghana, Mozambique, Zambia, North Korea, Eswatini (Swaziland), Libya, Moldova, Oman, Cameroon, Burkina Faso, Timor-Leste, Uganda, UAE, Lebanon, Zimbabwe, Czech Republic, Mali, Hungary, Syria, Spain, Vanuatu, Congo, Belarus, Somalia, Marshall Islands, South Africa, Madagascar, Mauritania, Samoa, Palestine / West Bank & Gaza, Solomon Islands, France, Tajikistan, Dominican Republic, Indonesia, Kiribati, Mauritius, Greece, Bhutan, Sri Lanka, Thailand, Maldives, Nepal, Rwanda, Japan, Turkey, Kazakhstan, Guinea, Denmark, Bolivia, Burundi, Sierra Leone, Iran, Yemen, Malaysia, Ukraine, Turkmenistan, Uzbekistan, Myanmar, China, Jordan, Bangladesh, Guatemala, Fiji, Papua New Guinea, Niger, Egypt, Egypt, Morocco, Laos, Kenya, Cambodia, Sudan, Nigeria, Ethiopia, Dem. Rep. Congo, Iraq, Afghanistan, India, Switzerland, Chad, Congo, South Sudan, Australia, India, Pakistan, Liberia, Benin, Philippines, Belgium, Australia, Austria, Italy
Address:
Marmorvej 51 DK-2100 Copenhagen Ø Denmark
E-mail(s):
eucontact@who.int
Awards in:
EU 27, Armenia, Azerbaijan, Georgia, Kazakhstan, Kyrgyzstan, Tajikistan, Turkmenistan, Uzbekistan, Belarus, Moldova, Ukraine
Description
WHO is the authority responsible for public health within the United Nations system. WHO/Europe serves the WHO European Region, which comprises 53 countries, covering a vast geographical region from the Atlantic to the Pacific oceans. WHO/Europe collaborates with a range of public health stakeholders in the Region and globally, to ensure that coordinated action is taken to develop and implement efficient health policies and to strengthen health systems. Ms Zsuzsanna Jakab has been at WHO/Europe's helm since 1 February 2010, as WHO Regional Director for Europe.
Circumstantial eligible countries
By Tender Sectors and Organization Types
By Grant Sectors and Organization Types