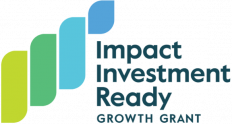 Impact Investment Ready Growth Grant
Details
Address:
Level 13, 114 William Street Melbourne Victoria 3000
E-mail(s):
growthgrant@impactinvestingaustralia.com
Sectors:
Civil Society & NGOs, Inst. Devt. & Cap. building, SME & Private Sector
Types:
Financial Institution
Description
The Impact Investment Ready Growth Grant provides impact businesses and mission-driven organisations with grants of up to $140,000 for business, financial, legal and other capacity building support from providers to secure investment.
All opportunities from Impact Investment Ready Growth Grant are published on DevelopmentAid under Funding Agency "NGO".

Circumstantial eligible countries