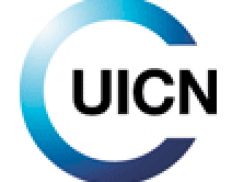 IUCN PACO (West and Central Africa Regional Office)
General
Country strategy papers
•
0
Details
Address:
Mermoz district - Dakar Plot 58 MZ 77 Street Senegal
Phone:
+226-25374216,-25409942,-25374685
Sectors:
Environment & NRM, Food Security, Research, Rural Development
Nr. of employees:
201-500
Description
IUCN has been active in the region for more than 30 years and initially opened several national offices in West Africa, before opening a Regional Office in Central Africa (BRAC) in 1995, and a Regional Office in West Africa (BRAO) in 1997. Since 2008, all IUCN operations in this homeland of Africa are organized in a single structure: the PACO (Program Central and West Africa).
In 2019, the coordination of PACO was partially relocated to Dakar in Senegal.
PACO is a mechanism for achieving IUCN's mission and vision in the region, made up of 25 countries (Benin, Burkina Faso, Burundi, Cameroon, Cape Verde, Congo, Côte d'Ivoire, Gabon, Gambia, Ghana, Guinea, Guinea Bissau, Equatorial Guinea, Liberia, Mali, Mauritania, Niger, Nigeria, Central African Republic, Democratic Republic of Congo, Sao Tome & Principe, Senegal, Sierra Leone, Chad, Togo).
PACO's actions are part of the implementation of IUCN's four-year program. They concern both the issue of conservation policies and global, regional and local environmental governance as well as field projects relating to the sustainable management of biological diversity. To date, it is deployed through:
8 country programs (Burkina Faso, Cameroon, Guinea Bissau, Mali, Mauritania, Niger, Democratic Republic of Congo and Senegal), which implement their programs and projects and ensure better anchoring with global programs and the six Commissions of the IUCN .
4 regional thematic programs (PTR) :
Conservation des Forêts, based in Yaoundé, Cameroon;
Water Resources and Wetlands, based in Ouagadougou in Burkina Faso;
Marins et Côtiers, based in Dakar, Senegal;
Protected Areas and Biodiversity, based in Dakar, Senegal
01 project office (Ghana).
Pursuing its policy of partnerships aimed at providing accommodation to institutions, projects or regional networks of great importance for conservation, PACO currently hosts TRAFFIC ( The wildlife trade monitoring network ).
Members and Commissions
To date (December 2019), PACO has 115 Members out of 1,400 at the global level, including 10 States, 11 government agencies and 81 national and international NGOs operating in various fields of activity, linked to PACO thematic programs. It has 1 Regional Committee of Members (CREMACO) and 8 National Committees of Members (Benin, Burkina Faso, Burundi, Cameroon, Congo, Guinea Bissau, Mali and Senegal).
PACO also has nearly 600 members of the six IUCN Commissions out of more than 15,000 globally.
Circumstantial eligible countries
By Tender Sectors and Organization Types
By Grant Sectors and Organization Types