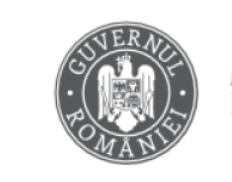 Ministry of Culture of Romania
Details
Address:
Bulevardul Unirii nr. 22, Sector 3 București, 030833
E-mail(s):
comunicare@cultura.ro
Contact person:
Project Management Unit
Nr. of employees:
201-500
Description
At the legislative and institutional level, the Ministry of Culture and National Identity ensures the regulation and normative framework specific to the field, as well as the international representation of the Romanian State in matters of art, culture and heritage. At the management level, the Ministry deals with the administration and management of the assets, budgets and funds allocated (through grants or grants) and the guidance, support and control of the subordinated institutions.
The Ministry of Culture and National Identity is the authority that ensures the protection of the cultural heritage, including the intangible heritage, by creating the specific legislative framework and through evaluation, restoration, conservation and enhancement programs. As far as contemporary creation is concerned, the Ministry has the mission to support and stimulate the development of this field, by providing an infrastructure and a legal, economic and financial-fiscal framework that responds simultaneously to the needs of creators and producers (public or private), and the public. The Ministry is also responsible for supporting and promoting the culture of national minorities and multiculturalism, as well as for creating a specific framework for cultural education and for ensuring access and participation in the culture of the public from disadvantaged categories and areas.
The Ministry of Culture and National Identity has the central role in reforming and decentralizing the institutional system and the public and private systems for financing the field, with emphasis on transparency, equal and non-discriminatory access to public funds, efficiency and specialized evaluation.
Under the subordination of the Ministry of Culture and National Identity, a number of public cultural institutions, wholly or partly financed from the state budget, operate. A complete list of them can be found in the attached document. Starting with February 2016, in addition to the Ministry of Culture and National Identity, the Living Culture Platform (active link) operates, a working group with an advisory role in the elaboration of cultural strategies and policies at national level.
Circumstantial eligible countries
By Tender Sectors and Organization Types
By Grant Sectors and Organization Types