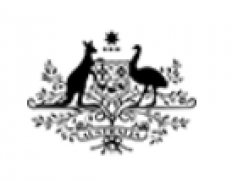 Australian Embassy (Jordan)
Details
Address:
41 Kayed Al Armouti Street, Abdoun, Amman
E-mail(s):
amman.austremb@dfat.gov.au
Sectors:
Poverty Reduction
Description
The conflict in Syria has created one of the biggest humanitarian crises in the world today. According to the UN, more than eight years of war has left 11.7 million people in Syria in need of humanitarian assistance. This includes 5.9 million people who are internally displaced. A further 5.6 million Syrians are registered refugees in neighbouring countries, including Jordan, Lebanon, Turkey, Iraq and Egypt. About 90 per cent of refugees are residing in host communities, which is placing a strain on local resources, infrastructure and services.
Jordan has shown tremendous hospitality in hosting over 660,000 Syrian refugees registered with UNHCR. Jordan also hosts over 90,000 refugees from other countries, including Iraq, Yemen and Sudan, in addition to almost 2.2 million Palestinian refugees registered with UNRWA.
The Australian Government is providing $220 million in humanitarian assistance over three years to support people in need in Jordan, Lebanon and Syria (2017 to 2019). Prior to this, Australia provided more than $213 million in humanitarian assistance in response to the crisis since 2011. This included $87.5 million for assistance to people inside Syria and $125.7 million to help refugees and their host communities across the region.
Circumstantial eligible countries
By Tender Sectors and Organization Types
By Grant Sectors and Organization Types