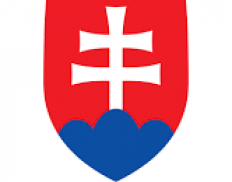 Government of the Slovak Republic / Úrad vlády Slovenskej republiky
Details
Address:
Úrad vlády Slovenskej republiky Námestie slobody 1 813 70 Bratislava
E-mail(s):
uvsrinfo@vlada.gov.sk
Contact person:
Zuzana Čaputová, President
Phone:
02/ 209 25 111, 02 / 209 25 370
Awards in:
Austria, Bulgaria, Hungary, Slovakia
Sectors:
Public Administration
Nr. of employees:
501-1000
Description
The Government of the Slovak Republic (Slovak: Vláda Slovenskej republiky) is the head of the executive branch of state in Slovakia.The Government Office of the Slovak Republic is a central body of state administration of the Slovak Republic. It controls the fulfillment of state administration tasks and the use of funds allocated to fulfilment of state administration tasks as well as administration of petitions, announcements and proposals. The Office also fulfils tasks connected with professional, organizational and technical aspects of the activity of the SR Government and its advisory bodies.
Circumstantial eligible countries