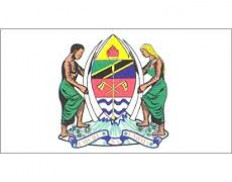 Ministry of Water and Irrigation of Tanzania / Wizara ya Maji
Details
Address:
Government City, Maji Street, P.O. Box 456 Dodoma
Contact person:
Procurement Unit
Phone:
+255 26 2322602/+255 26 2322602
Sectors:
Water & Sanitation
Description
Ministry of Water and Irrigation of Tanzania is a government body formed in 1970 in Dodoma, Tanzania that is mainly responsible for water supply and management.
The Ministry of Water provides access to clean and safe water to meet the needs of citizens. Its vision is to have a water secure country where people have sustainable access to sufficient and quality water resources. Its main mission is to improve access to safe drinking water and sanitation services and to ensure national food security and industrial economic development. The Ministry's core values are teamwork, integrity, accountability, excellence and innovativeness. It is divided into three departments: Water Resources Division, Water Supply & Sanitation Services and the Water Quality Services Division. The Ministry is responsible for preparing and monitoring the implementation of policies and strategies for the Water Sector Development Program, attracting funding for water projects, analysing water sector data, issuing guidelines on the sustainable use of water resources, the provision of water and sanitation services, offering workshops for water sector professionals and enhancing research on leading-edge technologies as well as coordinating responsibilities and implementing recommendations from the National Water Board.
MOW is specialized in Public Administration, Policy Framework, Water Supply, Sanitation, Water Quality, Economic Development, Capacity Building, Project Management, Rural & Urban Development, Water Preservation, Research, etc.
Circumstantial eligible countries