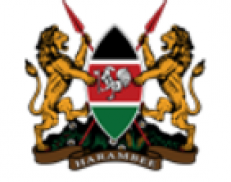 Ministry of Education, Science and Technology Kenya
Details
Address:
P.O Box 30040-00100 Nairobi, Kenya Jogoo House B, Harambee Avenue
E-mail(s):
info@education.go.ke
Awards in:
Algeria, Burkina Faso, Cameroon, Cape Verde, Egypt, Ethiopia, Ghana, Kenya, Madagascar, Malawi, Nigeria, Rwanda, Senegal, South Africa, Uganda, Honduras, Panama, Uruguay, Austria, Belgium, Czech Republic, Denmark, Finland, France, Germany, Greece, Hungary, Ireland, Italy, Netherlands, Portugal, Spain, Sweden, UK, Norway, Switzerland, Turkey
Description
The Ministry of Education derives its mandate from the Constitution of Kenya, Chapter Four Articles 43, 53, 54, 55, 56, 57, and 59 have provisions on children's right to free and compulsory basic education, including quality services, and to access education institutions and facilities for persons with disabilities that are integrated into society, to the extent compatible with the interests of the person. This includes the use of Sign language, Braille or other appropriate means of communication, and access to materials and devices to overcome constraints arising from the person's disability. There are also provisions on access for youth to relevant education and training; access to employment; participation and representation of minorities and marginalized groups in governance and other spheres of life, special opportunities in educational and economic fields, and special opportunities for access to employment. The rights of minorities and marginalized groups to reasonable access to water, health services and infrastructure are also enshrined, as it is incumbent upon government to develop a culture of human rights, promote gender equality and equity and facilitate gender mainstreaming in national development.
The functions of Educational and training are shared between the national and county governments as contained in Schedule 4 of the Constitution. The functions of the National Government are: education policy, standards, curriculum, examinations, granting of university charters, universities, tertiary educational institutions, institutions of research, higher learning, primary schools, special education, secondary schools, special education institutions and promotion of sports and sports education. The functions of the County Government in relation to education are: pre-primary education, village polytechnics, home-craft centres, farmers training centres and childcare facilities.
In addition, Parliament, over the years has enacted a series of Acts on various dimensions of education whose objects and goals the Ministry is expected to implement to give effect to the Constitutional provisions pertaining to education and training of Kenyans.
Under the Executive Order No. 2/2013 on the Organisation of the Government of the Republic of Kenya, the Ministry is responsible for Education Policy Management; Management of Continuing Education; Administration of Early Childhood Education, education; Standards and Norms; Management of Education Standards; Management of National Examinations and Certification; Curriculum Development; Quality Assurance in Education; Primary and Secondary Education Institutions Management; Teacher Education and Management; School Administration and Programmes; Registration of Basic Education and Training Institutions; Special Needs Education Management; Representation of Kenya in UNESCO; Adult Education Management; University Education Policy Management; University education; Public Universities and Tertiary Institutions; Science technology innovation policy; Management of Technical Training Institutes including Youth Polytechnics; Management of Institutes of Science and Technology; Management of National Polytechnics; National Council for Sciences and Technology.
The Ministry has established an elaborate network through its established departments, and sector institutions, to effectively deliver on its mandate. The specific mandate of the Ministry includes the following:
Education Policy Management
Management of Continuing Education
Administration of Early Childhood Education, Standards and Norms
Management of Education Standards
Management of National Examinations and Certification
Curriculum Development
Quality Assurance in Education
Primary and Secondary EducationInstitutions Management
Teacher Education and Management
School Administration and Programmes
Registration of Basic Education and Training Institutions
Special Needs Education management
Representation of Kenya in UNESCO
Adult Education Management
University Education Policy Management
University Education
Public Universities and Tertiary Institutions
Science Technical and Innovation Policy
Management of Technical Training Institutes including Youth Polytechnics
Management of Institutes of Science and Technology
Management of National Polytechnics
National Council for Science and Technology
Circumstantial eligible countries
By Tender Sectors and Organization Types
By Grant Sectors and Organization Types