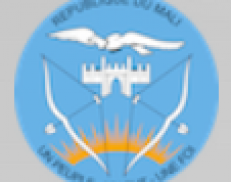 Ministry of Economy and Finance Mali (Ministère de l'Économie et des Finances)
Details
E-mail(s):
info@finances.gouv.ml
Sectors:
Macro-Econ. & Public Finance
Nr. of employees:
501-1000
Description
The Minister of Economy and Finance prepares and implements the economic, financial and monetary policy of the State.
As such, he has the initiative and responsibility for the following actions:
- coordination of the Government's economic, financial and monetary policy;
- The development of the macroeconomic reference framework for medium and long-term economic policies
terms;
- Developing measures to increase state resources and improve the efficiency of spending
public;
- economic forecasting and monitoring of the economic situation;
- preparation of economic and financial statistics and studies;
- The preparation and execution of the finance laws, the State Budget and cash plans;
- The development and application of taxation and customs regulations;
- The country's regular supply of petroleum products;
- The financial supervision of local authorities and public bodies benefiting from State aid;
- financial control of public services and organizations;
- Strengthening financial intermediation and the promotion of financial inclusion;
- Monitoring and control of banks, financial and credit institutions, financial systems
decentralized and insurance companies;
- The elaboration and the control of the application of the regulation of the public markets and the delegations of
public service ;
- the keeping of public accounts;
- the management of the public debt;
- Management of the portfolio and the financial participations of the State;
- The centralization, study and formatting of the programs and investment projects proposed by the
ministerial departments;
- Support for the mobilization of funding for programs and projects selected from partners in
development and monitoring of their implementation, in liaison with the ministers concerned and the minister responsible
international cooperation;
- Participation in the evaluation of programs and projects included in the state investment program
and supported by external funds;
- The development of statistics and the coherence of sectoral statistics relating to the situation
economic and social development of the country;
- The elaboration of the rules on public-private partnership and innovative financing mechanisms for
the national economy, in connection with the Minister in charge of Industrial Development and Promotion of
Investments;
- Monitoring the evaluation of the selection and steering of public-private partnership projects;
- Participation in the fight against financial crime and money laundering.
Circumstantial eligible countries
By Tender Sectors and Organization Types
By Grant Sectors and Organization Types