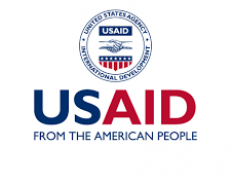 United States Agency for International Development (Jordan)
Details
Other offices:
Namibia, Laos, Libya, Barbados, Maldives, Palestine / West Bank & Gaza, Germany, Cote d'Ivoire, USA, Paraguay, Ecuador, Nicaragua, USA, Panama, Guinea, Angola, Sierra Leone, Mongolia, USA, Madagascar, Morocco, Tajikistan, Somalia, Haiti, Armenia, Tunisia, India, Serbia, Belarus, Turkey, Ukraine, Moldova, Honduras, Cambodia, Colombia, Burundi, Thailand, Kyrgyzstan, Dem. Rep. Congo, Guatemala, Ghana, Dominican Republic, Timor-Leste, Tanzania, Kazakhstan, Lebanon, Myanmar, Jamaica, Bolivia, Peru, Zimbabwe, Nepal, Philippines, USA, Mozambique, Sri Lanka, Azerbaijan, Vietnam, Egypt, Yemen, Mali, South Africa, Bosnia and Herzegovina, Malawi, North Macedonia, El Salvador, Indonesia, Niger, Kosovo, Burkina Faso, Israel, USA, Uganda, Rwanda, Albania, Afghanistan, Belgium, Mexico, Ethiopia, Georgia, Liberia, Nigeria, Kenya, Iraq, South Sudan, Senegal, Sudan, Bangladesh, Zambia, Pakistan, Benin
Address:
United States Agency for International Development P.O. Box 354 Jordan
E-mail(s):
JordanDesk@usaid.gov
Contact person:
Commercial Representative
Sectors:
Conflict, Democratization, Human Rights
Description
To help Jordan attain its goals, USAID is working with the government to create strategies for broad-based political and economic reforms to increase prosperity, accountability and equality for a more stable and democratic Jordan. We are working with the government and people of Jordan to accelerate broad-based, inclusive economic development, strengthen democratic accountability, improve essential services to the public, promote more efficient management of scarce resources, and enhance gender equality and female empowerment.
USAID/Jordan's Knowledge Management Portal a one-stop shop for Jordan development data and information it is a collaborative online platform for professionals in the development sector to access, share, and host Jordan-specific information, resources, assessments and evaluations.
Visit KaMP at https://jordankmportal.com/ (link is external)
Circumstantial eligible countries