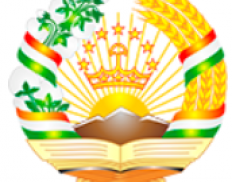 Ministry of Transport of the Republic of Tajikistan
Details
Address:
14 Ayni st. , Dushanbe, 734042, Tajikistan
Contact person:
Nurali Arabzoda (Mr.)
Sectors:
Public Administration, Transport
Description
Ensuring country's sustainable development involves the selection of scientifically grounded basic principles of the future development of the national economy and society. The following three basic principles of future development have been taken as a basis for NDS-2030 development system approach:
(1) Prevention or prediction (reduction) of vulnerability in future development;
(2) Industrialization or more efficient use of national resources;
(3) Innovation or development through the integration of new developments into country's social and economic mainstreams.
Intensively changing geopolitical, geo-economic and technological picture of contemporary world sets an objective for our country to ensure preventive and sustainable economic development and national security.
Circumstantial eligible countries