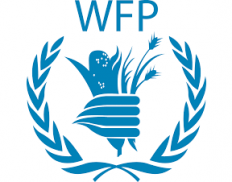 World Food Programme (Yemen)
Details
Other offices:
Guinea-Bissau, Sao Tome and Principe, Fiji, Germany, Honduras, China, Guatemala, UK, Gambia, Algeria, Tajikistan, Guinea, Tunisia, Japan, El Salvador, Eswatini (Swaziland), Liberia, South Korea, Canada, Benin, Dominican Republic, Ukraine, Armenia, Burundi, Palestine / West Bank & Gaza, Central African Republic, North Korea, Timor-Leste, Indonesia, Nicaragua, Belgium, Panama, Angola, Panama, Ecuador, Burkina Faso, Niger, Peru, Namibia, Bosnia and Herzegovina, Albania, Sri Lanka, Chad, France, Jordan, Bhutan, Syria, Myanmar, Colombia, Kyrgyzstan, Djibouti, Lesotho, Barbados, Rwanda, Germany, Cote d'Ivoire, Nepal, Turkey, Nigeria, Brazil, Cameroon, South Africa, Philippines, Madagascar, Ethiopia, Iraq, Lebanon, Dem. Rep. Congo, Afghanistan, Somalia, Libya, Tanzania, USA, Egypt, Uganda, Mozambique, India, Malawi, Haiti, Kenya, Mali, Thailand, Pakistan, Bolivia, South Sudan, Ghana, Denmark, Sudan, UAE, Sierra Leone, Zambia, Cambodia, Mauritania, Bangladesh, Italy, Zimbabwe
E-mail(s):
yemen.expressionofinterest@wfp.org
Contact person:
Ibrahim Dhafer
Sectors:
Disaster Reduction , Gender, Humanitarian Aid & Emergency, Security
Description
Even before fighting broke out in early 2015, Yemen was one of the poorest countries in the Arab world. With an average life expectancy below 64, the nation is ranked 178th out of 189 for human development.
Nearly four years of conflict have left thousands of civilians dead and 3.6 million internally displaced. Its impact on the country's infrastructure has been devastating, with major overland routes and airports severely damaged.
Despite ongoing humanitarian assistance, 15.9 million people wake up hungry every day. It is estimated that, in the absence of food assistance, this number would go up to 20 million.
Circumstantial eligible countries
By Tender Sectors and Organization Types
By Grant Sectors and Organization Types