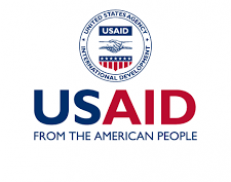 Details
Other offices:
Namibia, Laos, Libya, Barbados, Maldives, Palestine / West Bank & Gaza, Germany, Cote d'Ivoire, USA, Paraguay, Ecuador, Nicaragua, USA, Panama, Guinea, Angola, Sierra Leone, Mongolia, USA, Madagascar, Morocco, Tajikistan, Somalia, Haiti, Armenia, Tunisia, India, Serbia, Belarus, Turkey, Ukraine, Moldova, Honduras, Cambodia, Colombia, Burundi, Thailand, Kyrgyzstan, Dem. Rep. Congo, Guatemala, Ghana, Dominican Republic, Timor-Leste, Tanzania, Kazakhstan, Lebanon, Myanmar, Jamaica, Peru, Zimbabwe, Nepal, Philippines, USA, Mozambique, Sri Lanka, Azerbaijan, Vietnam, Egypt, Jordan, Yemen, Mali, South Africa, Bosnia and Herzegovina, Malawi, North Macedonia, El Salvador, Indonesia, Niger, Kosovo, Burkina Faso, Israel, USA, Uganda, Rwanda, Albania, Afghanistan, Belgium, Mexico, Ethiopia, Georgia, Liberia, Nigeria, Kenya, Iraq, South Sudan, Senegal, Sudan, Bangladesh, Zambia, Pakistan, Benin
Address:
Avenida Arce 2780 Casilla 425 La Paz, Bolivia
Sectors:
Agriculture, Democratization, Education, Environment & NRM, Food Processing & Safety, Gender, Health, Human Rights, Water & Sanitation
Nr. of employees:
201-500
Description
The United States government deeply regrets the Bolivian government's decision to expel the United States Agency for International Development (USAID). We deny the baseless allegations made by the Bolivian government.
USAID's purpose in Bolivia since 1964 has been to help the Bolivian government improve the lives of ordinary Bolivians. All USAID programs have been supportive of the Bolivian government's National Development Plan, and have been fully coordinated with appropriate government agencies. The United States government has worked in a dedicated fashion over the past five years to establish a relationship based on mutual respect, dialogue, and cooperation with the Bolivian government. This action is further demonstration that the Bolivian government is not interested in that vision.
Circumstantial eligible countries
By Tender Sectors and Organization Types
By Grant Sectors and Organization Types