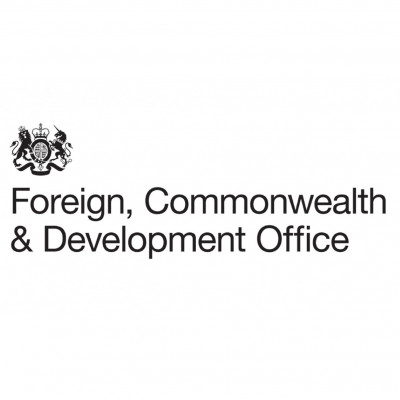 FCDO- Foreign, Commonwealth and Development Office (Malawi)
Details
Other offices:
Bolivia, Zambia, Uganda, Madagascar, Tanzania, Sierra Leone, Nepal, Mozambique, Kosovo, Bosnia and Herzegovina, Ethiopia, Central African Republic, Kenya, Rwanda, Somalia, Ghana, Myanmar, Afghanistan, UK, Pakistan, Bangladesh, South Africa, Zimbabwe, Nigeria, India
Address:
Abercrombie HouseEaglesham Road, , , , G75 8EA
E-mail(s):
elaine-collins@dfid.gsx.gov.uk
Contact person:
Elaine Collins (Procurement )
Sectors:
Civil Society & NGOs, Education, Environment & NRM, Health, Humanitarian Aid & Emergency, Macro-Econ. & Public Finance, Poverty Reduction, Public Administration, Research, Social Development, Water & Sanitation
Description
UK aid has a demonstrable impact and is highly cost effective. Millions of Malawians live with poor incomes, few job opportunities, ill health and illiteracy. In the last 5 years, UK aid has played a significant role in improving health outcomes in Malawi, nearly halving child mortality and bringing down the average number of children per family from 6 to 4. The country is increasingly prone to droughts and floods leaving millions hungry. UK aid helps prevent the escalation of costly humanitarian crises, including hunger and disease.
Malawi's relative stability is an asset but cannot be taken for granted. By 2030, Malawi's population will have doubled to 30 million, with one of the highest population densities in the world. Pressure on land and services combines with climate change related droughts and floods, poor governance, and a lack of economic opportunities to threaten stability. Instability threatens British interests in Tanzania, South Africa and the wider region, and the UK's prospects for increased trade and investment.
A combined UK government approach in Malawi drives reform and returns for the UK. The UK has a long, important history in Malawi, including through the Commonwealth. We use our strong connections and partnerships for influence, to steer a better, faster pathway out of poverty for the country, and to maximise trade and other partnerships with the UK.
To find out how the UK will respond to opportunities and challenges, what is being achieved for the UK and who we are working with please read the full country profile for Malawi.
For detailed information on our programme and what the UK spends on development in Malawi, see:
Circumstantial eligible countries
By Tender Sectors and Organization Types
By Grant Sectors and Organization Types