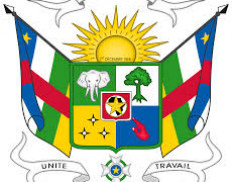 Ministry of Economy, Planning and International Cooperation Central African Republic
Details
Office:
Central African Republic
Address:
Rue Martin Luther King Bangui République Centrafricaine BP : 696
E-mail(s):
dgpd@minplan-rca.org
Contact person:
DG Partenariat au Développement
Phone:
+236 21 61 78 11 | +236 75 57 10 54 | +236 75 57 5
Sectors:
Macro-Econ. & Public Finance, Regional Integration
Description
Ministry of Economy, Planning and International Cooperation Central African Republic
The Ministry of Economy, Planning and International Cooperation is composed of:
A Cabinet headed by a Cabinet Director and composed of:
Three Chargés de Missions;
From a Particular Secretariat;
From a Joint Secretariat;
A Protocol and Communication Service;
From a Cabinet Attaché;
From a Directorate of Resources;
A Project Monitoring and Management Unit;
From a Computer Unit.
The Director of Cabinet, appointed by Decree in the Council of Ministers, is assigned the following:
Oversee, facilitate and coordinate the activities of all Cabinet and Departmental Services;
Organize the Minister's hearings;
Accomplish the specific missions entrusted to him by the Minister;
Coordinate relations with all Cabinet Directorates of other Ministries;
Ensure the execution of the Minister's directives in the different areas of the Ministry;
Ensure the management of the human, financial and material resources of the Department;
Ensure the preparation and execution of the Department's budget;
Prepare a periodic report of the activities of the Department.
Circumstantial eligible countries