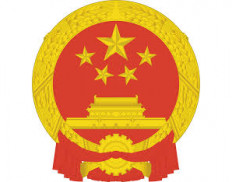 Ministry of Ecology and Environment of China
Details
Address:
Muxidi Beili Jia11, C616 of Guohong Tower, Xicheng District 100038, Beijing, China
E-mail(s):
liu.wenbo@mee.gov.cn
Contact person:
Procurement Unit
Sectors:
Environment & NRM
Nr. of employees:
201-500
Description
1. Establish and improve the fundamental system in China with respect to the ecological environment. Collaborate with other governmental departments to initiate the formulation and implementation of national ecological and environmental policies and plans as well as to draft laws and regulations, and to formulate departmental rules; Collaborate with other governmental departments to compile and supervise the implementation of ecological and environmental plans and water functional zoning plans for key regions, river basins, sea areas, and drinking water source areas; Organize the formulation of ecological environmental standards and formulate ecological environmental benchmarks and technical specifications.
2. Coordinate, supervise, and regulate major ecological and environmental issues. Initiate and coordinate investigations of accidents causing serious or major environmental pollution as well as incidents causing ecological damage; Guide and coordinate local governments in the emergency response and early warning of serious or major ecological and environmental incidents; Take charge of and guide the implementation of compensation measures for ecological and environmental damages; Provide a coordinating role to solve environmental pollution disputes across regions; Coordinate ecological and environmental protection efforts in key regions, river basins, and sea areas in China.
3. Supervise and administer to ensure the attainment of national emission reduction targets. Organize the setting of total emission control targets for various pollutants on land and at sea, as well as the formulation of the pollution discharge permit system and supervise their implementation; Identify pollutant absorptive capacity by air, water, and sea; Itemize the pollutants and their respective reduction targets for total emission control; Supervise and monitor local governments work to reduce pollutant emissions; Implement the responsibility system for ecological and environmental protection targets.
4. Propose the scale and direction of fixed assets investments in the ecological environment sector as well as the allocation of state funding. As authorized by the State Council, check and approve fixed asset investment projects within the national master plan and annual plan; Support other governmental departments in implementing and supervising the fixed asset investment; Promote the development of a circular economy and environmental protection industries.
5. Supervise efforts to prevent environment pollution; Formulate and implement regulations for pollution of the air, water, sea, soil, noise, light, odor, solid waste, chemicals, and vehicles; Coordinate with other governmental departments to supervise the environmental protection of drinkable water sources; Guide rectifying work for the ecological environment in both urban and rural areas; Implement collaboration mechanisms for the synchronized control of air pollution among different regions.
6. Guide and supervise ecological protection and remediation; Initiate the compilation of the ecological protection plan; Monitor natural resource developmental activities that have an impact on the eco-environment; Monitor major eco-environment construction projects and restoration efforts following ecological damages; Formulate and enforce the regulations for the ecological protection of natural reserves; Supervise wildlife protection, wetland ecological protection, and protection against desertification; Guide and supervise the ecological environment in the rural area; Monitor the environmental safety of biological technologies; Take charge of work related to biological species (including genetic resources); Coordinate the protection of bio-diversity; Participate in compensation efforts for environmental protection.
7. Supervise the work of nuclear and radiation safety. Formulate policies, plans, and standards while also taking charge of the work related to collaboration mechanisms for nuclear safety; Participate in the handling of nuclear accidents and take charge over the handling of radiation accidents; Supervise the safety of nuclear facilities and radiation sources; Supervise pollution prevention efforts in nuclear facilities, in nuclear technology application, in electromagnetic radiation, and in the development of mineral resources with radiation; Supervise the control of nuclear materials; Supervise the design, manufacturing, installation, and non-destructive testing of civil nuclear safety devices.
8. Take the leading role in the regulation of ecological environment access. As authorized by the State Council, assess the environmental impact of major economic and technological policies, developmental plans, and important economic development; Approve and audit documents regarding major developmental and environmental assessments; Compose an eco-environment access checklist and promote the use of this checklist.
9. Take the leading role in eco-environment monitoring; Regulate eco-environment monitoring by formulating and implementing rules and standards; Coordinate with other governmental departments in setting up eco-environmental quality monitoring stations; Organize the monitoring of environmental quality, pollutant sources, greenhouse gas emission reduction, and other forms of emergency monitoring; Coordinate the survey, assessment, and precautionary forecasts of eco-environmental quality; Build and maintain a website to monitor the national eco-environment as well as a website for national eco-environment information; Establish and implement a notification system for eco-environmental quality and issue executive reports and important information regarding the eco-environment.
10. Take the leading role in work related to climate change. Initiate the formulation of key strategies as well as plans and policies tackling climate change and greenhouse gas emissions; Along with other governmental departments, participate in international negotiations on climate change; Carry out China's role in the United Nations Framework Convention on Climate Change.
11. Initiate the Central Government's supervision over the protection of the ecological environment; Establish and improve supervision mechanisms of ecological environmental protection; Coordinate the supervision of ecological environmental protection by the Central Government; As authorized by the Central Government, monitor and audit the implementation of ecological environmental protection strategies by local governments and regional departments; Guide local supervision over ecological environmental protection.
12. Take the leading role in supervising and legally enforcing laws pertaining to the ecological environment; Organize nationwide inspections of law enforcement regarding the ecological environment; Investigate and tackle serious problems facing laws and regulations that aim to protect the ecological environment; Guide the development of a workforce that enforces environment protection laws and provides guidance to their work.
13. Guide and coordinate educational campaigns over ecological environmental protection; Formulate and implement educational campaign outlines for ecological environmental protection; Promote societal and public participation in environmental protection efforts; Conduct technological work to protect the ecological environment; Organize key scientific research projects and engineering demonstration projects in the ecological environmental sector; Promote the establishment of a system for managing ecological environmental technologies.
14. Carry out international cooperation and exchanges with the aim of protecting the ecological environment; Research and make proposals for international cooperation regarding environmental protection. Coordinate the implementation of international conventions regarding the ecological environment; Participate in the handling of ecological environmental affairs that involve other countries; Participate in the global governance of the ecological environment, both on land and at sea.
15. Carry out other tasks delegated by the CPC Central Committee and the State Council.
16. Transfer of responsibilities. The Ministry of Ecology and Environment shall fulfill its responsibility to supervise and enforce regulations regarding ecological environmental protection and pollutant emissions in urban and rural areas; Supervise the implementation of action plans to prevent air, water, and soil pollution; Significantly reduce the varieties and quantities of solid waste imports until a total ban on imported garbage is reached; Build an ecological environment governance system with the government as the guiding force, enterprises as contributing entities, and both societal and general public participation; Implement the strictest forms of ecological environmental protection; Safeguard ecological protection redlines and bottom lines for environmental quality; Win the battle against pollution, ensure the ecological safety of China, and build a beautiful country.
Circumstantial eligible countries