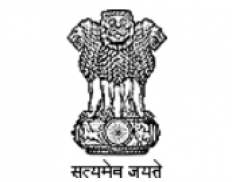 Department of Agriculture, Government of Maharashtra
Details
Contact person:
Sajith Kumar, Joint Director
Phone:
+91 011 258 489 49
Description
The DAC&FW is organized into 28 Divisions and has five attached offices and twenty-one subordinate offices which are spread across the country for coordination with state level agencies and implementation of Central Sector Schemes in their respective fields.
Further, one Public Sector Undertakings,nine autonomous bodies, ten nationallevel cooperative organizations and two authorities are functioning under the administrative control of the Department.
The role of IC Division in bilateral cooperation includes processing of proposals for signing of Agreements and Memoranda of Understanding(MoUs) as well as implementing them through signings of Protocols and Work Plans, organizing of Joint Working Group meetings, exchange of visits by scientists, officials and farmers, facilitating foreign deputations of Ministers & officials of DAC&FW as well as meetings of visiting foreign dignitaries in India for furthering cooperation in the field of agriculture & allied sectors.
These activities are performed in coordination with the Ministry of External Affairs and other concerned Departments
Circumstantial eligible countries