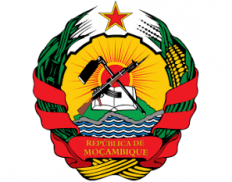 Ministry of Education and Human Development Mozambique / Ministério de Educação e Desenvolvimento Humano
General
Country strategy papers
•
0
Details
Address:
Avenida 24 de Julho, Nº 167 P.O. Box 34, Maputo Moçambique
E-mail(s):
l_suporte@mined.gov.mz
Sectors:
Education, Public Administration
Description
The Ministry of Education is the central organ of the State apparatus which, in accordance with the principles, objectives and tasks defined by the Government, plans, coordinates, directs and develops activities in the field of education, contributing to the raising of patriotic awareness, the strengthening of of the national unity of Mozambicanity.

The attributions of the Ministry of Education:
a) Education policy formulation;
b) Formation of citizens with patriotic conscience and self-esteem:
c) Training and qualification of citizens, providing them with scientific, technical and cultural knowledge and ensuring increasing access to science and culture;
d) Standardization, regulation, supervision and inspection of education activities;
e) Planning, monitoring and evaluation of education activities;
f) Development of patriotic, civic and moral education and culture, the spirit of peace, national unity and identity;
g) Expansion of access to Education and Vocational Technical Training;
h) Improvement and constant updating of the quality of education, based on the advancement in science and technology;
(i) training of teachers and other education personnel;
j) Development of physical culture and school sports;
(k) promoting scientific, technological, social and cultural research in educational institutions;
l) Administration of Vocational Technical Education that provides scientific, technical and professional knowledge in coordination with other State entities and with civil society;
m) Dissemination of the basics of public health and methods of prevention of endemic diseases, namely HIV / AIDS, malaria, tuberculosis and others.
To carry out its specific duties and functions, the Ministry of Education is organized according to the following activities:
a) Education and Training;
b) Curriculum development and educational research;
c) supervision, control and regulation;
d) Quality management and assurance;
e) Administration and planning of education;
In the Ministry of Education the following Collective Works:
a) Coordinating Council;
b) Advisory Board;
c) Technical Council.
In addition to the previous groups, the following councils also work at the Ministry of Education and with their own regulations:
a) National Council of Higher Education;
b) Higher Education Council.
Circumstantial eligible countries
By Tender Sectors and Organization Types
By Grant Sectors and Organization Types