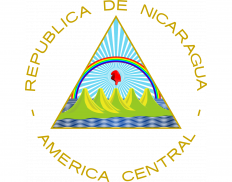 Ministry of Education of Nicaragua / Ministerio de Educación
General
Country strategy papers
•
0
Details
Address:
Centro Cívico Camilo Ortega Managua, Nicaragua
E-mail(s):
diazf@mined.gob.ni
Contact person:
Gaudy Huerta Urbina, Directora División de Adquisiciones
Description
Special Education in Nicaragua is an educational modality that is characterized by being integral and inclusive, offers a set of strategies, specialized resources and schooling and support services that is made available to the different Educational Programs so that all students, including students who have disabilities, gain access to the education curriculum.
There are 25 public schools of Special Education, located in the municipalities of Managua, San Marcos, Jinotepe, Diriamba, Nuevo Amanecer Community (Diriamba), Masaya, Granada, Rivas, León, La Paz Centro, Chinandega, Chichigalpa, El Viejo, Corinto, Boaco, Juigalpa, Matagalpa, Jinotega, Estelí, La Trinidad, Condega, Ocotal, Somoto, Bluefields and Bilwi.
In the special education schools, the pre-school and primary educational modalities and the Early Childhood and Social Work Inclusion programs are offered, with curricular adjustments that are more significant in the case of care for children with intellectual disabilities.
Similarly, Labor Education is provided, which begins at age 12 and is developed through Workshop Classrooms. schools.
Circumstantial eligible countries