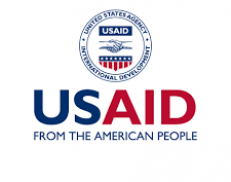 Details
Other offices:
Namibia, Laos, Libya, Barbados, Maldives, Palestine / West Bank & Gaza, Germany, Cote d'Ivoire, USA, Paraguay, Ecuador, Nicaragua, USA, Panama, Guinea, Angola, Sierra Leone, Mongolia, USA, Madagascar, Morocco, Tajikistan, Somalia, Haiti, Armenia, Tunisia, India, Serbia, Belarus, Turkey, Ukraine, Moldova, Honduras, Cambodia, Burundi, Thailand, Kyrgyzstan, Dem. Rep. Congo, Guatemala, Ghana, Dominican Republic, Timor-Leste, Tanzania, Kazakhstan, Lebanon, Myanmar, Jamaica, Bolivia, Peru, Zimbabwe, Nepal, Philippines, USA, Mozambique, Sri Lanka, Azerbaijan, Vietnam, Egypt, Jordan, Yemen, Mali, South Africa, Bosnia and Herzegovina, Malawi, North Macedonia, El Salvador, Indonesia, Niger, Kosovo, Burkina Faso, Israel, USA, Uganda, Rwanda, Albania, Afghanistan, Belgium, Mexico, Ethiopia, Georgia, Liberia, Nigeria, Kenya, Iraq, South Sudan, Senegal, Sudan, Bangladesh, Zambia, Pakistan, Benin
Address:
American Embassy/Bogota APO AA Colombia 34038
E-mail(s):
rhicks@usaid.gov
Contact person:
Ross A. Hicks, Contracting Officer
Sectors:
Agriculture, Conflict, Democratization, Education, Environment & NRM, Food Security, Gender, Health, Human Rights, Humanitarian Aid & Emergency, Macro-Econ. & Public Finance, Trade, Water & Sanitation
Description
Colombia is a middle-income country and one of the oldest democracies in Latin America. However, it has endured nearly half a century of intense armed conflict, perpetuated by widespread illegal drug production and trafficking.
Longstanding violence and instability is rooted in territorial control by illegal armed groups and terrorist organizations, and a large internally displaced population. In response, the Government of Colombia is working to re-establish state control in various areas through a phased approach combining security, counter-narcotics, and economic and social development.
USAID supports government and citizen efforts in Colombia to promote economic prosperity through the licit economy; improve the living conditions of victims of violence and vulnerable groups, including Afro-Colombians and indigenous peoples; promote respect for human rights and rule of law; and address climate change and environmental issues in one of the most ecologically diverse countries in the world.
Circumstantial eligible countries
By Tender Sectors and Organization Types
By Grant Sectors and Organization Types