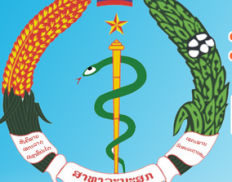 Ministry of Health of Laos
Details
Address:
uay Thai Village, Sisattanak District, Sisophon District, Vientiane,
Awards in:
Peru, Laos, Belgium, France, Lithuania
Description
The Ministry of Health remains the main provider of health services to the country. In recent years, the Ministry has made significant progress in terms of health policy development and decentralization of health services to provincial, district and health center levels. However, investment in health is still low and out-of-pocket spending is above 62.6% and social health protection coverage is 12.5% of the total population. Health service provision is strained by a lack of qualified, adequately distributed staff, adequate infrastructure and affordable drug supply.
The Lao People's Democratic Republic finished implementing its 6th National Health Sector Development Plan (NHSDP) in 2010 and has developed the 7th NHSDP for 2011-2015. In the past five years, the Ministry of Health with the development partners (DPs) has made significant progress in strengthening the country's health system. The establishment and function of the sector working group (SWG) for health chaired by MOH and co-chaired by WHO and the Embassy of Japan, has been the core mechanism for effective coordination in health. The various technical working groups (TWGs) and task forces formed under this mechanism have drafted major policies and strategies for sector development in areas such as:
Human resource for health (HRH) and health financing (HF);
Maternal, neonatal and child health (MNCH);
Emerging infectious disease (EID);
HIV/AIDS, malaria and tuberculosis (TB) control.
Circumstantial eligible countries