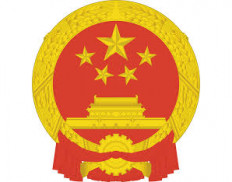 Shandong Provincial People's Government
Details
Address:
1 Shengfuqianjie St. Jinan, Shandong, P.R.China 250011
E-mail(s):
sdws@sdfao.gov.cn
Contact person:
The Foreign Affairs Office
Sectors:
Public Administration
Description
The Shandong Provincial People's Government is the State Administration in Shandong province. Its main officials are elected and appointed by The Shandong Provincial People's Congress. The provincial government reports to Shandong Provincial People's Congress and State Council of the People's Republic of China.
Shandong works to make more friends far and near with an open mind and the philosophy of win-win cooperation. At present, the province has cultivated 394 sisterhood relationships and friendly cooperative relationships with over 69 countries from the 5 continents, including 63 pairs at the provincial level. The friendly exchanges and cooperation in areas such as politics, economy, culture, education, science and technology, sports, non-governmental sector are constantly expanding.
As one of the first coastal provinces that benefit from China's opening-up policy, Shandong enjoys trade flows with over 180 countries and regions around the world. In 2014, Shandong reported a total foreign trade volume of US$277.12 billion and foreign direct investment of US$15.2 billion. At present, 184 enterprises out of the Fortune Global 500 have made investment in Shandong, and more than 2400 Shandong enterprises have invested overseas
Circumstantial eligible countries
By Tender Sectors and Organization Types
By Grant Sectors and Organization Types